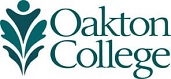 This 35-day seminar began with 18 days in Bolivia, concentrated around the cities of Cochabamba and La Paz - El Alto. While in Bolivia, major activities included:
Six hours of Quechua language lessons during a stay of approximately one week in Cochabamba;
A meeting with Carlos Prado, curator of the Museum of Natural Medicine, and director of an NGO focused on the preservation of native medicinal plants;
A visit to the Fundación Abril, founded by Oscar Olivera, a leader in the water wars;
A discussion of microlending projects with José Pereira from Banco Unión;
Six hours of Quechua lessons, and a visit to the surrounding villages of Palca, Sorata, and Warisata as part of a week-long stay in La Paz;
A visit with sociologist, historian, and feminist Silvia Rivera Cusicanqui for a discussion of indigenous movements in the Andes;
A visit with Maria Eugenia Choque of the Center of Aymara Studies (Aymara is an indigenous ethnic group and language), for a presentation on the role of indigenous women in social movements in contemporary Bolivia;
A meeting with the office of Eugenio Rojas, an Aymara head of Senate, MAS political caucus and former mayor of Achacachi;
Reconnecting with Félix Muruchi, who led visits to the Universidad de Campesinos to meet with prominent Aymara leader Felipe Quispe and to the Wayna Tambo radio station and Teatro Tronos, two groups propagating indigenous culture in the media and performing arts;
A discussion with government/policy officials from the U.S. Embassy in La Paz; and
A three-day rural homestay in the village of Tocoli with Aymara host families on the shores of Lake Titicaca.
On day 19, the group traveled to Cusco, Peru. With Cusco as the home base, participants spent significant time in the Sacred Valley of the Inca visiting archeological sites, agricultural communities, and campesino villages of Willoc, Chinchero, Lares, Pisac, and Ollantaytambo.
While in Chinchero, the group met with indigenous high school teachers and students regarding the building of the new international airport near their town and the impacts that will have on their community. In Lares, Margarita Gutierrez, an expert in intercultural education, led a visit to the Pukllasunchis Association Center that runs a unique school that emphasizes Quechua culture and environmental sustainability. Also at the Center, Dina Chiape gave a presentation on the Quechua language. A visit to Asociación ANDES and the Potato Park (Parque de la Papa) led to discussions on biodiversity preservation, indigenous agricultural knowledge, and indigenous land and water rights.
The final visit in Cusco was to the Broward College International Center, located at the Universidad San Ignacio de Loyola campus, site of the proposed future Oakton short-term study abroad program.
Field visits were augmented with evening lectures by:
Jorge Flores Ochoa, professor and anthropologist, Universidad Nacional San Antonio Abad del Cusco;
Ruben Orellana, anthropologist, former head of Archeology at Machu Picchu; and
Holly Wissler, ethnomusicologist, director of the "From Grief to Joy We Sing" documentary based on her more than 20 years of experience with the Queros community.
Two final field excursions were completed in the Cusco region. The first was a day and a half visit to Machu Picchu, led by guide Elvira Tapia Quispe. Following the experience at Machu Picchu, participants made a two-day visit to the lowland rainforest in Pilcopata with Michele Mirtani, an expert in Amazonian ethnic groups. A night was spent in a rustic lodge before hiking through the rain forest to visit the community of the Santa Rosa de Huacaria—a village of people in the Wachiperi and Machiguenga ethnic groups.
Participants spent their final week in Lima, where they:
Visited Museo Larco, a phenomenal collection of artifacts from Peru's indigenous cultures spanning 5,000 years of history;
Visited the archaeological site of Caral, north of Lima, the site of a pyramid civilization more than 5,000 years old;
Visited the town of Paracas, south of Lima, to tour Tambo Colorado, a well-preserved Inca adobe complex near the coast; and
Attended their final three-hour Quechua class, which included an assessment of their level of knowledge attained during the seminar. In total, the seminar provided participants with 15 hours of class time in the Quechua language, supported by significant immersive language experience.