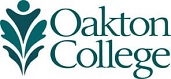 A multi-year intensive examination, expansion and revision of curriculum, faculty and staff professional development, and student study abroad opportunities to reflect the importance of South Asian content within global competency initiatives at Oakton Community College.
Oakton Community College proposes a multi-faceted project that will involve all constituencies of the College community, as well as residents of Oakton's district, local high school teachers, and colleagues from community colleges across Illinois, in gaining a greater understanding of the fascinatingly complex societies of South Asia. There will be a range of opportunities, or pathways, for learning. South Asia content will be infused in humanities, philosophy, history, women's studies, literature, anthropology, business, macroeconomics, English composition, science and technology, health careers and others. Individuals will have the opportunity to learn the Hindi and Urdu languages, and heritage speakers will become more aware of the legacy of their South Asian roots. A special topical "Pathways" series open to all Oakton employees is designed to generate interest in and celebrate Oakton's new South Asia curriculum.

Grant objectives are to:
1. Develop beginning, intermediate and conversational Hindi/Urdu language curriculum;
2. Increase faculty, administrator and staff knowledge of South Asian societies and cultures through various professional development opportunities;
3. Develop at least four new courses on South Asia, as well as enhance 20 existing courses by infusing them with South Asian content, through recruitment, support and development of selected curriculum development faculty members;
4. Establish opportunities for students and faculty members to study in India and participate in exchanges; and
5. Increase awareness of Oakton's global studies programming, specifically new courses or sections on Hindi, Urdu and South Asia, and study abroad opportunities in India.

The objectives are ambitious but nonetheless attainable. Oakton already has an established Global Studies Program, so there is significant institutional commitment for the enhancement and expansion of the existing program. The College currently offers coursework in 11 modern languages, including some priority languages, thus ensuring the successful delivery of Hindi and Urdu instruction. Oakton is privileged to receive strong support in implementing this project from the Center for South Asia at the University of Wisconsin-Madison. As a Department of Education-funded National Resource Center, CSA brings area and language expertise to the project and passion for the educational initiatives that Oakton envisions. The University of Hyderabad also will play an integral part in the planning and performance of project activities. Their Study in India Program will be the model for in-country student and faculty learning opportunities. The cross-disciplinary involvement in the project will foster a vibrant and sustainable learning community.
Administrative Team
Katherine Schuster, Ph.D., Professor of Education, Global Studies Coordinator, UISFL Grant Director
Madhuri Deshmukh, Ph.D., Professor of English, Peace and Social Justice Studies Coordinator, UISFL Grant Associate Director
Linda Korbel, Dean of Languages, Humanities and the Arts, UISFL Grant Administrative Representative
Mohamed Mehdi, Ph.D., Associate Professor of Philosophy, UISFL Grant Associate Director
Marguerite Solari, Ph.D., Professor of French and Spanish, Chair of Modern Languages, UISFL Grant Team Member

Kathleen Morrison, Ph.D., Professor of Anthropology, University of Chicago, UISFL Grant External Evaluator