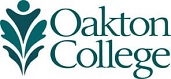 Background
International Education Week, founded in 2000, is sponsored by the U.S. Department of State's Bureau of Educational and Cultural Affairs and the U.S. Department of Education. It is an important week observed all across the United States and in more than 100 countries around the world. IEW is celebrated in November each year during the week before the American holiday of Thanksgiving.
The worldwide celebration of IEW offers a unique opportunity to reach out to people in every nation, to develop a broader understanding of world cultures and languages, and to reiterate the conviction that enduring friendships and partnerships created through international education and exchange are important for a secure future for all countries.
Global Studies at Oakton is proud to take part in International Education Week.
Oakton Community College's Vision, Mission and Values states, in part, that the college encourages students to entertain and question ideas, think critically, solve problems, and engage with other cultures, with one another and with faculty. In addition, the college challenges students to be capable global citizens, guided by knowledge and ethical principles, who will shape the future.
The American Association of Community Colleges' Position Statement on International Education asserts that "to ensure the survival and well-being of our communities, it is imperative that community colleges develop a globally and multiculturally competent citizenry. Community colleges are strategically positioned and experienced to respond to this educational and economic development imperative by educating and training individuals to function successfully in a multicultural and advanced technological environment that crosses all boundaries of education, communications, language and business."
Toward these ends, the Global Studies Program at Oakton Community College strives to help establish and grow global competencies in our student body and faculty. Global competency exists when an individual is able to understand the interconnectedness of peoples and systems, to have a general knowledge of history and world events, to accept and cope with the existence of different cultural values and attitudes and, indeed, to celebrate the richness and benefits of this diversity.
For more information on Global Studies at Oakton, contact the Coordinator, Katherine Schuster, 847.376.7118, schuster@oakton.edu.