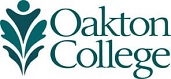 Presenter Biographies
Manan Ahmed is Assistant Professor of South Asia at Freie Universität Berlin. He received his PhD from University of Chicago (2008) and is currently finishing a monograph entitled "The Literary Imagination of the Chachnama". His analytical and opinion pieces on history and politics are published regularly in the US,UK and South Asian press.
Basanti Banerji grew up in Kolkatta [Calcutta], India. She is a retired physician who relishes studying western literature and telling Bengali folktales. Recently she translated a Mark Twain story into Bengali. In addition to her work as an Indo-American Heritage Museum volunteer, she is a member of the Indo-American Center Board of Directors and former editor of the IAC newsletter. She frequently visits her land of origin.
Donovan S. Braud is a recent PhD graduate of the Department of English, Loyola University Chicago, and has been an adjunct instructor at Oakton for six years. His research specialties include contemporary applications of classical rhetorical models and South Asian postcolonial literature.
Brian Caton is Associate Professor of History at Luther College. He researches state-making and veterinary medicine in colonial Punjab, and he teaches courses on the history of South Asia, East Asia, the Middle East, and environmental history.
Shefali Chandra is Assistant Professor of South Asian History at Washington University in St. Louis. She has joint appointments in the International and Area Studies Program and the Women, Gender and Sexuality Studies Program. Chandra teaches courses on the connections between imperialism and sexuality, on global and transnational histories, and on the long history of the western desire for 'India'. Examples of some courses are 'Imperialism and Sexuality', 'Incredible India?', 'Postcolonial/ Queer' , 'India and South Asia in the Wider World', 'The World, according to Gender: Women, Men and Sexuality in Transnational Perspective'. Her forthcoming book Domesticating English: Caste, Sexuality and the Language of Desire in Modern India (Duke University Press)tracks how culturally specific ideas about sexual difference enabled the indigenization or domestication of English,how 'indigenous' regimes of caste and gender made English into an Indian language. She has recently embarked on a new research project that explores marriage, sentiment, and caste in the World Wide South Asian Diaspora.
Manan Desai is a doctoral candidate in English at the University of Michigan, and a researcher for the South Asian American Digital Archive. He is currently completing a dissertation titled "The United States of India: South Asian Translations of America, 1905-78," which traces writings on American history by South Asian writers and political actors, from Lala Lajpat Rai to M.N. Wankhade.
Peter Hudis is General Editor of the forthcoming The Complete Works of Rosa Luxemburg (Verso Books, 14 volumes). He co-edited the companion volume, The Letters of Rosa Luxemburg, which appeared in March 2011. He has written extensively on Hegelian philosophy, Critical Theory, and Marx's work, and is co-editor of The Rosa Luxemburg Reader (Monthly Review Books, 2004) and The Power of Negativity: Selected Writings on the Dialectic in Hegel and Marx, by Raya Dunayevskaya (Lexington Books, 2002). His writings have been published in Spanish, German, Norwegian, Slovakian, Farsi, Arabic, Chinese, and Japanese. He teaches philosophy at Oakton Community College and Loyola University in Chicago, Illinois.
Syed Minhaj ul Hassan is Professor of History at the Department of History, University of Peshawar but is currently deputed as Scholar against Quaid-i-Azam Chair in Pakistan Studies at the Department of Government and International Studies, Hong Kong Baptist University, Hong Kong. He has studied in the University of Peshawar, Pakistan, and Eastern Washington University, Cheney, United States of America. His research interest is in the history, politics and foreign policy of Pakistan. Besides that he also specializes in the history of Pakhtuns of Khyber Pakhtunkhwa, Pakistan. He has also served the University of Peshawar in many administrative positions. He has to his credit more than twenty research publications in research journals of international repute. He has co-edited a book titled, Pakistan-Iran Relations in Historical Perspective. He has also co-authored a book in Urdu on Pakistan Studies, and has contributed chapters in a couple of books written on the history and Politics of Pakistan and the Pak-India sub-continent. He teaches two courses at the Department of Government and International Studies, Hong Kong Baptist University, Hong Kong, i.e., "History, Government, and culture of Pakistan", and, "Pakistan in World Affairs."
Hrishikesh Ingle is an Assistant Professor of Film Studies at the English and Foreign Languages University, Hyderabad, India. He is also visiting faculty this semester under the Title 6 A grant at Oakton Community College, where he is teaching a film course and a literature course. He has worked on Third Cinema and his research interests are on the ideas of resistance in Third Cinema. He is currently working on the transnationality of resistance cinema from Iran, India and China.
Mark Kittlaus heads the BFA Acting program at Shenandoah Conservatory in Winchester, VA and has studied performance traditions from around the world for over twenty-five years. At Shenandoah he has directed productions of Shakespeare, Brecht, Sheridan, Ibsen, Mozart, and Kushner while choreographing Indian dance for a production of The Jungle Books and presenting the Natya Dance Theatre on campus. As a director, performer and lecturer for the Ancient Mask Repertory Theatre, Mark has created productions featuring many global theatre practices and performed with classical Indian dance groups at such venues as the Kennedy Center for the Performing Arts, the Smithsonian's Discovery Theatre, and the Library of Congress. Mark is currently an advanced doctoral candidate in the Shenandoah University School of Education and Human Development under the Organizational Leadership program. His dissertation area is global performance traditions, specifically focused upon bharatanatyam, adapted as university majors programs in the United States.
Anil Lal teaches a variety of courses across the board in the humanities and social theory and political ethics. He currently reaches at Oakton Community College and Roosevelt University. Anil is of the conviction that the best hope for pedagogy in the undergraduate American classroom lies in a dialectical combination of patient analysis with unruly and undisciplined thought. The academy still labors under the mission of cultivating, even when broadly conceived, positivist and secure forms of knowledge and this misdirection can only be remedied by reconceiving the end of such an enterprise as the formation and edification of sensibility, attuned to ethical thinking and praxis.
Julie Laut is a doctoral student at the University of Illinois at Urbana-Champaign. Her current work is a cultural history of the first decade of the United Nations through the lens of India's challenges to South Africa's racist policies against South Asians. Her interests include the impact of the mobile anti-colonial body, the circulation of print culture across overlapping global networks, and the production of gendered and racialized space.
Samip Mallickis the President of the South Asian American Digital Archive and the Director of the Ranganathan Center for Digital Information (RCDI) at the University of Chicago Library. He was formerly the Assistant Bibliographer for the Southern Asia Collection at the University of Chicago Library. Social Science Research Council (SSRC).
John Pincince, Ph.D, is an Instructor of South Asian and Global History in the Department of History and Director of the Asian Studies Program at Loyola University-Chicago. Pincince received his Ph.D. from the Department of History at the University of Hawaii at Manoa in 2007. He is currently revising his book manuscript based on his dissertation entitled On the Verge of Hindutva: V.D. Savarkar and the making of Hindu National Identity, 1905-24. This work is a critical historical analysis of an important and controversial figure in the Indian nationalist movement. A chapter on Savarkar and the Indian "war of independence of 1857" will appear in a forthcoming volume on the Indian "mutiny" of 1857 edited by Crispin Bates and Marina Carter (Sage, 2011). Pincince is also working on a two-part essay that examines empire and intelligence in terms of a permanent state of exception and colonial governmentality in early twentieth century India, and the dialogical relationship between the British Government of India's defining and confining of self-described Indian "political prisoners" during the formative period of the "extremist" nationalist movement between 1905-1915.
Kirsty Montgomery is an Adjunct Faculty in the Department of History at Oakton Community College, where she teaches Western Civilization pre and post 1650, Non-Western history, and the History of South Asia to 1947. Kirsty is currently completing her doctorate in history at the University of Chicago. Her research focuses on the popularization and institutionalization of political economy in Britain, 1780-1830, in particular, the teaching of political economy at the East India Training College at Haileybury. A native of Great Britain, Kirsty received her BA in History/Political Science from Northwestern University (2007), MA in Social Science from the University of Chicago (2008) and MA in History from the University of Chicago (2010)
Krithika Rajagopalan is the Associate Artistic Director & Principal Dancer, Natya Dance Theatre (NDT). Krithika acts as co-choreographer on all works produced by NDT, a Chicago-area bharatanatyam ensemble, and has been featured as a principal dancer with NDT in numerous performances for more than ten years. Krithika has presented more than 200 solo performances at prestigious venues all over the world, including the Kennedy Center for Performing Arts in Washington, DC; Ravinia Festival, Highland Park; the Auditorium Theatre, Chicago; the Kentucky Centre for the Arts; the Music and Dance Festival of Madras, India; and the National Centre for Performing Arts, Bombay, India. Highlight performance engagements include the honor of appearing for President Bill Clinton and performances with acclaimed cellist Yo-Yo Ma and the Silk Road Ensemble.
Umar Riaz is a Hubert H. Humphrey Fellow (2010-11) with the Maxwell School of Citizenship and Public Affairs at Syracuse University. He is focusing on policy issues related to peace-building, security, and governance in Pakistan and Afghanistan. He earned a Masters degree in Economics from Punjab University Lahore and graduated in Law from Multan Pakistan. Prior to coming to the US, Riaz served for five years as a federal civil servant in field supervisory positions in Pakistan's Frontier province and in tribal areas bordering Afghanistan.
Maria Ritzema is a Ph.D. Student in Modern South Asian history at the University of Illinois at Chicago. Concentrations in Modern Sri Lankan history and World history. Her research examines Sri Lankan migration in the mid-twentieth century, developing an understanding of how the language policy impacted the Sri Lankan Diaspora and Sri Lankan society addressing push factors of immigration, specifically, the historical and ongoing effects on immigrants of the Official Language Act (OLA) of 1956 in Sri Lanka.
Ahalya Satkunaratnam is a dancer and dance scholar and completed her Ph.D. in Critical Dance Studies at the Department of Dance at University of California, Riverside in 2009. Her doctoral work examined Bharata Natyam dance practice in Colombo, Sri Lanka and explored the intersections of dance practice with gender, ethnicity, nationalism and war. She is currently a lecturer in the Women's Studies Program and Department of Political Science at Northeastern Illinois University.
Jayanta Sengupta was educated at Presidency College, Kolkata, and the Universities of Calcutta and Cambridge. He is currently Assistant Professor of South Asian history at the University of Notre Dame, and currently working on two book projects – one on the discourses of development, democracy and regionalism in twentieth-century Orissa, and the other on U.S. Orientalist perceptions of India during 1850-1950.
Dorothie Shah taught history and social science at Evanston Township High School where she introduced hundreds of students to India, China, and Japan. She has served as an Educational Consultant for the Project on South Asia at the University of Chicago and Evenings for Educators at the Art Institute of Chicago. She has co-edited with Padma Rangaswamy and Lakshmi, Asian Indians of Chicago in the Arcadia Images of America series.
Nitasha Sharma is an Assistant Professor of Asian American Studies and African American Studies at Northwestern University. She is the author of Hip Hop Desis: South Asian Americans, Blackness, and a Global Race Consciousness (Duke University Press 2010). She teaches courses on Asian/Black Relations, Mixed Race Identities, and Hip Hop Culture.
P. Thirumal graduated with an M.S from Bangalore University and a Ph.D from Pondicherry University. His teaching and research interests include Theory and History of Media, Meta enquiry relating to Emancipatory project of Dalits, and Enabling histories of Technologies and Communities. Dr.Thirumal has published in national and International journals and his writing focuses on social and cultural history of mainland media including the North Eastern Region of India. Recently, he has been working on the idea of Borderland media history vis-à-vis the received national media histories of nation states. He is one of the leading international scholars in Media History. He is currently the Chair of the Department of Communication, University of Hyderabad.