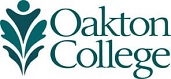 Study Abroad Resources
Council for International Educational Exchange (CIEE)
Provides numerous student services including the International Study ID Card and Trip Safe Insurance. CIEE also runs Council Travel, a travel agency that specializes in student travel.
International Business / Trade Information
The International Trade Association of Greater Chicago
Helpful information and a good up-to-date calendar of events in the area.
News from Around the World
Directories of over 8000 on-line newspapers from around the world
Democracy Now: a national, daily, independent, award-winning news program.
NPR: National Public Radio
The Guardian International Edition (news site from the UK)
Map Sites
Currency Converter
Global Time
Global Weather
Translators and Dictionaries
Word2Word Translation On-line Dictionaries
Links to external web sites are provided as a courtesy; they should not be construed as an endorsement by Oakton Community College of the content or views of the linked materials.