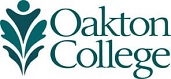 The Great Books Program at Oakton encourages faculty and students to explore cultural themes through discussion of literary, historical, philosophical and political texts fundamental to both Western and non-Western traditions. Students and faculty will have the opportunity to form a close intellectual community, as they read and analyze provocative and powerful texts that have substantially influenced the development of our society.
What makes a Great Books course?
At least half of the readings in all Great Books courses are classic texts from both Western and non-Western traditions. Each course will also be based on a significant theme, such as democracy, beauty, desire, morality, or citizenship. To register for a Great Books course, simply choose the "G" section number for a class which is part of your regular course program.
What are the benefits of taking Great Books courses?
First, in all Great Books courses, the readings and discussions help students to appreciate the intellectual foundations of Western culture, non-Western cultures and various sub-cultures within the Western tradition. The smaller class sizes and discussion-based seminar format of Great Books courses also promote greater classroom interaction, as well as more individual attention for students. In addition, the text-centered, student-centered and writing-intensive approach of Great Books courses enhances students' reading, writing and critical thinking skills and facilitates success in advanced college courses, business and the professions.
Great Books Scholar
The designation of Great Books Scholar will appear on the transcripts of Oakton students who complete three or more Great Books credit courses.
Great Books! Great Ideas! Great Classes!
For more information, contact Michael Mauritzen, Coordinator, Great Books & Associate Professor, English at 847.376.7292 or mmauritz@oakton.edu.