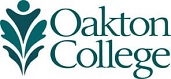 Are you ready to think more broadly, explore more deeply, and indulge your intellectual curiosity? Then the Honors Program at Oakton just might be for you. 
In small classes, you'll study with dedicated faculty and motivated students. You'll find opportunities for research, seminars, and more. You might join the Honors Student Organization or attend special Honors workshops and events. You'll complete high-level work and prepare to succeed in a four-year institution or in the workplace.
To apply to the Honors Program at Oakton, you need at least one of the following:
For college students: a 3.5 GPA at any college.
For recent high school graduates: a high school GPA of 3.5 or better, an ACT score of 25 or better, or an SAT of 1200 or better a GED score of 300 or better.
A current Oakton student may be eligible for Honors at Oakton by maintaining a GPA of 3.5 or above for at least 12 hours of college course work or a 3.25 GPA with at least one instructor recommendation. Students with an associate or bachelor's degrees may also be admitted. Test scores and GPAs do not adequately represent the academic potential and history of every student. All interested students that do not meet these criteria are encouraged to request an interview to determine eligibility.
Students with associate or bachelor's degrees may also be admitted.
For more information about the Honors Program, please see our Frequently Asked Questions, or contact us. We look forward to hearing from you!