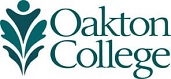 Is the Honors program for me?
Honors at Oakton is a great choice for students who are academically talented and eager to learn. If you enjoy intellectual challenges, thrive in a community of people who share your values and love to talk about ideas, then the Honors Program at Oakton might be for you. For more information about admission requirements, check How to Apply. 
What's the difference between an Honors course and a regular course?
Honors courses are more challenging and rigorous. In addition to covering more material, Honors classes ask you to think more deeply about the topic at hand. 
How many Honors classes do I have to take?
There are no minimum course requirements to participate in the Honors Program. However, to graduate as an Honors Program Scholar, you must complete 18 hours of Honors courses, some of which must come from the Learning Community.
What are Learning Communities, and are they required?
Learning Communities combine two courses from different disciplines. For example, the Learning Community Introduction to Global Studies/Ethics examines environmental ethics within the context of the history of humans' impact on the environment. If you wish to graduate as an Honors Program Scholar, you must take at least one Learning Community.
What if the credit I need is not available in an Honors course? 
You may sign up for the regular version of the course, and work with the instructor to open an Honors section. You enroll in the Honors section class in order to complete additional assignments. For example, research projects or class presentations.
How can I find out more about the Honors program?
Contact us! We'd love to tell you more about how the program can enrich your learning experience at Oakton.