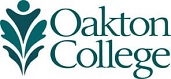 Honors at Oakton offers all the advantages of a traditional liberal arts education—at an affordable cost. 
Designed for students who are especially motivated and intellectually curious, the program offers innovative general education classes and seminars, as well as opportunities for research and further study in regular classes. 
Outside the classroom, the program offers special academic counseling and workshops and resources to help you transfer successfully to a four-year institution. The Honors Program fosters a strong sense of community through an extensive array of events, an Honors Student Organization, off-campus workshops and seminars, and other activities. What's more, Honors students are invited to participate in Phi Theta Kappa, an international honorary fraternity that offers scholarships and additional enrichment activities. 
Honors faculty at Oakton are dedicated professors who thrive on teaching motivated students. In your Honors classes, you'll engage in spirited discussions and learn to examine preconceived notions about life, art, and society.