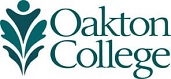 For more than 3,000 years, Judaism has shaped history and the world. Explore this ancient culture through Jewish Studies at Oakton and gain a unique perspective on art, history, languages, literature, and more!
Jewish Studies at Oakton offers an 18-credit-hour interdisciplinary academic concentration, as well as public lectures, symposia, and events that educate and challenge all members of our community of learners to be informed, responsible and capable global citizens.
For more information, contact Wendy Adele-Marie, Distinguished Professor of History and coordinator of Jewish Studies, at jewishstudies@oakton.edu or 847.635.1458.
Special programs are made possible thanks to a grant from the Oakton Educational Foundation.