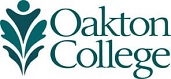 Oakton's 18-credit-hour Jewish Studies concentration provides an interdisciplinary study of Jews and Judaism -- requirements are listed below. Students meeting these requirements will have a notation added to their transcripts. In order to receive this notation, students must complete a Jewish Studies Concentration Completion Form and meet with the Jewish Studies coordinator.
Jewish Studies Concentration Requirements
HIS 136 – Introduction to Jewish Studies, 3 credit hours
HIS 228 – History of the Holocaust, 3 credit hours
Twelve credits (usually four additional courses) designated as Jewish Studies courses or sections. Choices vary by semester, and can include art, history, languages, literature, and more.
For more information, contact Wendy Adele-Marie, professor of history and coordinator of Jewish Studies, at jewishstudies@oakton.edu or 847.635.1458.