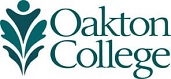 You can search for Jewish Studies courses each semester in myOakton. Simply choose "Jewish Studies" from the "Category" drop-down menu in the online Class Schedule Search.
Core Required Courses
Introduction to Jewish Studies (HIS 136)
History of the Holocaust (HIS 228)
Jewish Studies Sections
Certain sections of other courses, such as Introduction to Hebrew (HBW 101), are designated as Jewish Studies sections each semester. Please refer to the class schedule to see the offerings for the current semester.