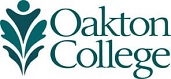 Nanotechnology
Looking for the fast track to a rewarding science career? Nanotechnology is one of the most rapidly growing career fields. On the cutting edge of science, nanotechnology plays a critical role in biology, chemistry, engineering, medicine, and physics – from building microprocessors and delivering anti-cancer drugs efficiently to making clothes more stain resistant and improving sunscreen absorption.
Over the next few years, the nanotech industry will need six million workers worldwide.
Oakton is at the cutting edge of nanotechnology training. In addition to traditional classroom experiences, the College operates a state-of-the-art nanotechnoloy lab located at Skokie's Illinois Science + Technology Park, 8025 Lamon Avenue, not far from Oakton's Skokie campus. At the lab, students of all ages can gain hands-on experience with atomic and electron microscopes, nano analysis tools, and fluorescent scopes that enhance 3-D imaging.
Offerings include:
A 31-credit-hour nanotechnology certificate that incorporates basic science "building blocks," college-level nanotechnology courses, access to internship opportunities, and hands-on experience with cutting-edge lab equipment.
High school science teacher training courses that include remote access to lab equipment.
Industrial workshops for local businesses that focus on potential application of nanoscience in manufacturing, pharmaceuticals, agriculture, and industrial research and development.
Access to the nanotech lab for local educators.


For more information, contact Chad Landrie, associate professor of chemistry at 847.376.7439 or clandrie@oakton.edu.