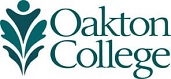 Business and Community Nanotechnology Resources
NE3I/Nano-Link Industrial Workshop Series
Learn more about the potential application of nanoscience in manufacturing, pharmaceuticals, agriculture, and industrial research and development. Find out how local industrial representatives incorporate nanotechnology into their processes, and gain hands-on experience with lab equipment. Explore ways your company can use the Oakton lab and your employees can benefit from Oakton's nanotech courses!
Nanotechnology Education, Employment, and Economic Development Initiative (NE3I) offers Nano-link industrial workshops on a regular basis; check Eventbrite for upcoming dates.
View Nano-Link workshop presentations
Find out more about the grant from Searle Funds at The Chicago Community Trust that helps underwrite these workshops.