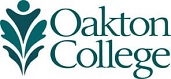 Oakton's Remote Access to Nanotechnology Guidance for Educators (ORANGE)
By 2015, the nanotech industry will need six million workers worldwide. Oakton's free Nanotechnology Education Program, designed for science and technology  teachers, can give you the tools to help students get in on the ground floor of this rapidly growing field.
Workshop takeaways:
Learn to use cutting-edge nanotechnology equipment via remote access.
Design a classroom activity to introduce students to key nanotech concepts.
Earn three semester hours of graduate credit through Aurora University, Aurora, IL.
Find out more and register through the Nanotechnology Education, Employment and Economic Development Initiative (NE3I)
The Oakton Remote Access of Nanotechnology Guidance for Educators (ORANGE) is based upon work supported by the National Science Foundation under Grant No. 1304016. Any opinions, findings, and conclusions or recommendations expressed in this material are those of the author(s) and do not necessarily reflect the views of the National Science Foundation.