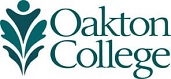 Institutional Advisory Committee
About the IAC

The Institutional Advisory Committee for the Center for Promoting STEM helps assess the needs, expectations, and satisfaction of the constituencies Oakton serves.
IAC members you will listen to CP-STEM progress updates and challenges and provide feedback. The committee also will discuss marketing and recruiting efforts.
Committee members are external to Oakton's NSF STEM Grant and have a mix of knowledge, skills and experience. Thomas Hamel, Ph.D., Vice President for Academic Affairs, and on of the co-directors will serve as the chair and co-chair respectively.

Responsibilities
Attend one 1meeting every fall and spring semester (Meetings typically last 60-90 minutes.)
Define issues, consider various options and provide overall advice
Consult on issues such as process, collaboration across departments, marketing and advertising, recruiting, identifying SWOT, assisting in implementing CP-STEM mission, assisting in developing or improving activities and programs, suggesting funding opportunities, and providing sage advice and suggestions
Act as a sounding board for ideas and proposals
Facilitate the dissemination of projects throughout Oakton's district.

Members
Luis Caballero
John Carzoli
Clifford Casey
Constance Churchill
Dale Cohen
Patricia Duggan
Tom Foley
Majid Ghadiri
Virginia Gibbons
Jim Holderfield
Nancy Prendergast
Thomas Hamel
Donna Hoffman
Joe Kotowski
Gloria Liu
Roxann Marshburn
Michele Reznick
Katherine Schuster
Carole Shapero
Michael Smith
Bob Sompolski
Lisa Stone
George Tootelian
Terry Trobec
Cheryl Warmann
Lois Wisniewski
Lynn Woodbury
Michelle Vazquez
For information about meeting minutes and committee discussions, contact Gloria Liu at glorial@oakton.edu.