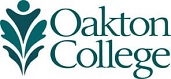 STEM Speaker Series and Events
2020-2021 STEM Speaker Series
Due to the pandemic, Oakton will not be hosting in-person the American Mathematics Contest (AMC) for 8th graders and younger. Because AMC indicated that AMC 8 may be administered virtually, you may register your student to participate in the AMC 8 virtually via Oakton here. However, please note that because AMC has not yet opened AMC 8 registration for competition managers, we don't know yet the rules, regulations, or capacity of administering AMC 8 virtually. We will update this page if we will be able to host AMC 10/12 virtually in spring 2021.  
Oakton STEM Student Organizations
Oakton Affiliate of Society of Women Engineers (Oakton SWE)
Join Oakton Society of Women Engineers to learn how to start a career in engineering and support women in engineering. Fill out the Oakton SWE membership form to begin receiving news and announcements of next meeting and events. Contact glorial@oakton.edu for more information.
---
Oakton Math Club
Des Plaines

Join other Oakton students to talk about the beauty of mathematics for math help and for a club meeting. Contact oaktonmathclub@gmail.com or Mario Borha, advisor, at mborha@oakton.edu for more information.
---
Oakton IEEE
Des Plaines
A club for engineering students interested in making friends and robots. Currently seeking new members and officers. No experience necessary. Passion required. Contact Gloria Liu at gloriaL@oakton.edu for more information or to join Oakton IEEE. 
---
---
Many Thanks to:
Oakton's Student Government Association who voted to support the 2019-2020 STEM Speaker Series. This will allow CP-STEM to bring STEM speakers to campus and offer hands-on workshops.
Oakton's Educational Foundation who awarded the Center for Promoting STEM a grant in 2016-2017, 2017-2018, and 2018-2019 to provide an internship stipend to students who successfully complete STEM research course, present their findings, and spend a minimum number of hours on the project.
Oakton's Educational Foundation for their support of the Oakton Robotics Team.
STEM Events

There Are No Upcoming Events Available For This Feed
Visit our website for more information.