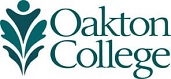 STEM Speaker Series and Events
2019-2020 STEM Speaker Series
Oakton Affiliate of Society of Women Engineers (Oakton SWE)

Join Oakton Society of Women Engineers to learn how to start a career in engineering and support women in engineering. Fill out the Oakton SWE membership form to begin receiving news and announcements of next meeting and events. Contact oaktonswe@gmail.com for more information.
---
Oakton Math Club
Des Plaines

Join other Oakton students to talk about the beauty of mathematics on Mondays 12:30 for math help and 1:30 for a club meeting in the Center for Campus Inclusion and Diversity Room 1433. Contact oaktonmathclub@gmail.com or Mario Borha, advisor, at mborha@oakton.edu for more information.
---
Oakton IEEE
Des Plaines
A club for engineering students interested in making friends and robots. Currently seeking new members and officers. No experience necessary. Passion required. Contact Gloria Liu at gloriaL@oakton.edu for more information or to join Oakton IEEE. 
---
2019-2020 STEM Speaker Series
The microorganisms that live inside us: Human Microbiome in Health and Disease

Beatriz Penalver Bernabé, Ph.D., M.S.
Assistant Professor, Department of Bioengineering,
College of Medicine, University of Illinois at Chicago


2 p.m. Tuesday, November 12
Room 1608 Des Plaines campus,
streaming live in Room C240 Skokie campus

 

Research into the human microbiome (microorganisms that live inside us, e.g., bacteria, fungi, virus) has exploded in recent years and has demonstrated relationships between our microbiome and a myriad of diseases from irritable bowel disease to cardiovascular and mental health. Discover this fascinating environment inside us, how it is related to health, and how we can leverage knowledge of it to move towards personalized medicine.

 

Beatriz Penalver Bernabé worked as a Polymer Process Development Engineer with General Electric in her home country of Spain and within the United States. She is currently interested in understanding multicellular dynamic biologic complex systems in regenerative medicine and is looking to apply her engineering and data science experience in understanding the complex relationships between mental health, endocrine system, and gut microbiome. She holds a B.S. in chemical engineering from the University of Murcia in Spain, a M.S. in chemical engineering from the University of Massachusetts, Amherst, and a Ph.D. in chemical and biological engineering from Northwestern University.

 

Free and open to all. 

Sponsored by the Oakton Center for Promoting STEM

 

 

 

 

AMC math competition for middle school and high school students (AMC 8 on November 12; AMC 10/12A on January 30; AMC 10/12B on February 5, all at 4:30 p.m.) 

 

Power Up: Exploring Alternative Energy Careers on Thu., Nov. 14, 8:30 a.m. to 2:00 p.m. Lunch is provided. RSVP greenteam@oakton.edu to secure your seat.  

 

IEEE: Measurements and Analysis for Switchmode Design by Mike Hertz, field applications engineer, Teledyne LeCroy, Michigan, on Tue., Nov. 19 at 6 p.m. networking, 7 p.m. talk in Room 1604. 

The seminar covers the measurements of interest for designers of switchmode power conversion circuits and devices. With the goal of high efficiency and reliable designs, we review the acquisition of voltage and current, their relationship in switchmode power conversion circuits, and the analysis of power device switching losses, conduction losses, safe operating area, and dynamic on-resistance.

 
The challenge is to perform accurate analysis while the power transistor or diode is operating in the non-ground referenced primary circuit of an off-line switchmode power supply. Instrumentation requirements such as overdrive recovery, high frequency common mode rejection, and channel to channel time delay matching will be covered. A unique technique will be covered for using information contained in the pulse width modulation signal to find a power circuit's step response and soft start performance. Testing line current harmonics against industry standard EN61000 3-2 and measurements of real power, apparent power, and power factor are included.

 

  
 


Mike Hertz has been a Field Applications Engineer with Teledyne LeCroy in Michigan for 18 years.  Before joining Teledyne LeCroy, he worked in Applications and Marketing with both Agilent Technologies and Hewlett-Packard in Colorado.  He holds a BSEE from Iowa State University and an MSEE from the University of Arizona. Hertz is an Eta Kappa Nu electrical engineering honorary recipient, has published over 50 articles in the field of test and measurement, and has been awarded 6 U.S. patents in oscilloscope measurement design.

 

 
  
 Co-sponsored by Northwest Subsection of IEEE and Center for Promoting STEM.
  

STEM Scholars Research Symposium on Thu., Nov. 21 from 3:30 p.m. to 5:00 p.m. 

Current and former Oakton STEM students speak about their research experience at Oakton including biofilm and robotics. Some former Oakton students will speak either about their internship and research experience at their transfer school.

F=ma physics competition on January 23 and 28. Registration to take the F = ma at Oakton is required by Wed., Nov. 20. A donation of $10 is welcome.
Lise Elliot, PhD, Northwestern University (February)
Engineering Pizza Night with Illinois Society of Professional Engineers (March 11, 2020, 7 p.m., Room 1625 Des Plaines) RSVP highly encouraged to ensure sufficient food.
Erik Andersen, Ph.D., Northwestern University will speak on applications of the CRISPR (March 31, 2020, 2 p.m.)
---
---
Many Thanks to:
Oakton's Student Government Association who voted to support the 2018-2019 STEM Speaker Series. This will allow CP-STEM to bring STEM speakers to campus and offer hands-on workshops.
Oakton's Educational Foundation who awarded the Center for Promoting STEM a grant in 2016-2017, 2017-2018, and 2018-2019 to provide an internship stipend to students who successfully complete STEM research course, present their findings, and spend a minimum number of hours on the project.
STEM Events

There Are No Upcoming Events Available For This Feed
Visit our website for more information.