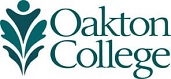 American Mathematics Contest (AMC) at Oakton
Oakton Community College hosts the American Mathematics Contest (AMC). The Committee on the American Mathematics Competitions organizes such national contests to recognize and reward student excellence in mathematics.
AMC 8 is a 25-question, 40-minute, multiple-choice examination in middle school mathematics that promotes problem-solving skills. This year, AMC 8 is scheduled on to be held online on November 10, 2020 at 4:15 p.m. Students in grade 8 or lower -- homeschooled or enrolled in area middle schools are invited to participate. Younger students may also compete. The contest starts promptly at 4:15 p.m. Arrive early to check-in. At least one week prior to the AMC 8 competition, you will receive an online practice test which simulates the experience the student will encounter on the test date.
AMC 10/12 is a 25-question, 75 minute, multiple-choice exam in high school math. Students in grades 9 -10 and lower and age 17.5 or younger are invited to participate in AMC 10. Students in grades 11-12 and 19.5 years old or younger on contest date are invited to participate in AMC 12. AMC 10 and 12 will be held held virtually on Thu., February 4, 2021 and Wed., February 10, 2021, at 4:15 p.m.. 
Registration (AMC 8) to participate at Oakton is now open. 
Registration (AMC 10/12) to participate at Oakton is now open. 
In preparation for the competition, allowed aids include paper, pencils, ruler, compasses, protractors, and eraser. No calculators, smartwatches, phones, or computing devices are allowed except the device used to obtain test questions. No problems on the exam will require the use of a calculator. Students should be prepared to answer completely their name (Last, First), date of birth and grade (to confirm eligibility to participate in AMC 10 or AMC 12), street address, city/town, state, zip code, and School CCEB (Oakton's will be provided). 
Top scorers in AMC 10 and/or AMC 12 qualify to compete in the American Invitational Mathematics Examination with the possibility of qualifying to compete in the International Mathematics Olympiad. Oakton Community College will host these exams for all students who qualify from its site.
Results and awards will be emailed approximately one to two months after the competition date.
The event is free and sponsored by Oakton's Department of Mathematics and the Center for Promoting STEM.
For more information about the AMC at Oakton, contact:
Gloria Liu, coordinator, Center for Promoting STEM, at 847.635.1738 or glorial@oakton.edu
Dorota Zak, associate professor of mathematics, at 847.635.1961 or dzak@oakton.edu
Check out the STEM Youth programming, offered by Oakton's Continuing Education.

All STEM-related events are posted online.