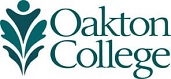 9th Annual Conference for Promoting STEM
Implicit Bias Workshop

Fri., September 14, 2018
1600 E. Golf Road, Room 1610
Des Plaines, IL 60016
Keynote Speaker: Patricia Devine, University of Wisconsin, Madison, on "Breaking the prejudice habit:  From individual to institutional change"

Registration will open July 9, 2018.
For more information or for assistance with lodging, contact Gloria Liu, coordinator, Center for Promoting STEM, at glorial@oakton.edu or 847.635.1738.
All STEM-related events are posted online.