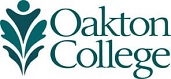 Futures Unlimited For Eighth Grade Girls
Numerous research (Why So Few by AAUW and Why It's Cruitial to Get More Women into Science in the National Geographic) has shown that social and environmental factors are the reasons few women and girls are in science, technology, engineering, and mathematics fields where STEM job salaries tend to be higher as compared to non-STEM fields. Diversity in STEM benefits the individual and society (Diversity in STEM: What It Is and Why It Matters in Scientific American and Gender Lense investing by Joseph Quinlan and Jackie VanderBrug)
Futures Unlimited is a one-day educational program that provides eighth-grade girls with exciting opportunities to explore diverse careers in Science, Technology, Engineering, and Mathematics (STEM). The program includes sessions with role models comprised of women who have achieved success in a variety of non-traditional careers; hands-on workshops led by Oakton faculty, staff, and graduate students; and breakout sessions introducing STEM programming at area high schools. A registration fee of $5 per student includes materials and lunch. Up to two chaperones are complementary. Registration fee for additional chaperones is $5.
Fri., Jan. 18, 2019
Oakton Community College, Des Plaines Campus
Tentative Agenda
8:50 - 9:20 a.m. Arrival and Check-in
9:20 - 9:25 a.m. Welcome - President Joianne Smith
9:30 - 10:30 a.m. Role Model Panel
10:35 - 11:25 a.m. Workshop I
11:30 - 12:20 p.m. Workshop II
12:25 - 12:55 p.m. Lunch
1:00 - 2:00 p.m. Next Step Session with High Schools
Sample STEM Workshops
Microbits: The Internet of things
What chemicals are in your drinking water
Polymers
LEGO dream house
Alternative energy
Identity crisis! Are we more human or more microbe?
Why posture matters
Medical Laboratory Technology
Lean Manufacturing
Schools interested in bringing your eighth grade girls to this event should contact Mindy Finnigan at mfiniga@oakton.edu, Melissa Muth Martinez at mmuthmar@oakton.edu, or Gloria Liu at glorial@oakton.edu or 847-635-1738. Registration deadline is Wed., Dec. 5, 2018 for the Jan. 18, 2019 event. Spaces are limited and available on a first come first served basis.
To those interested in supporting this valuable event, please contact Oakton Educational Foundation.
Student-Chaperone Participation Form Spreadsheet File or Google Spreadsheet (to create a copy)