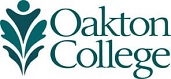 USA Science + Engineering Festival at Oakton
2018 Postponed
Open Session from 10:00a to 2:30p in Rooms 1604 - 1610 Des Plaines
A day of free activities and demonstrations highlighting science, technology, engineering, and math (STEM).
Bring the whole family for hands-on demonstrations and information about everything STEM. High school and college students can meet representatives of STEM companies and professional organizations to learn about various STEM fields of study and what it takes to establish a career in the field.
Many thanks to the 2016 exhibitors who make this event possible: Am Society of Civil Engineers - UIC, American Nuclear Society, Beckatt Solutions (3D printing), Civil Air Patrol - Illinois Wing, Hamfesters Radio Club, Institute of Electrical & Electronics Engineers (IEEE), Oakton Nanotechnology, Oakton Nursing, Optical Society of Chicago, Illinois Science & Arts Academy, STEM Scouts, and The Think Tank - University of Chicago, . If your STEM company or organization would like to be an exhibit or presenter, please sign up.
STEM companies, programs, and organizations

Oakton seeks exhibitors who present valid science and engineering principles in a novel, fun, educational, engaging, captivating and hands-on interactive format to inspire the next generation of scientists and engineers. While people of all ages will pass by your booth, the activity should be geared towards a 12th grade science understanding or below. We strongly recommend that you have a scientist or engineer at the booth for visitors to "meet the scientist/engineer"!
We also seek workshop presenters to speak/demonstrate/lead activities on a variety of STEM-related topics. Workshop lengths may be 30 or 60 minutes long. An honorarium is provided to the workshop presenter.
Morning refreshments and lunch will be provided to Exhibitors and workshop presenters.
Register to be an exhibitor or workshop presenter!
Complete STEM-related activities may be found online.
Many Thanks to:
Oakton's Student Government Association who voted to support the 2016-2017 STEM Lecture Series. This will allow CP-STEM to bring STEM speakers to campus and offer hands-on workshops.
Oakton's Educational Foundation who awarded the Center for Promoting STEM a grant in 2012-2015 and 2016-2018 to provide an internship stipend to students who successfully complete STEM research course, present their findings, and spend a minimum number of hours on the project.