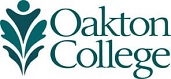 STEM Speaker Series and Events
Engineering Academy 
The program is open to incoming 9th to 12th graders. This fun, summer enrichment program will include mixed learning experiences included twice weekly online instruction and discussion sessions, guest speakers, virtual tours, online and remote hands-on activities. In addition to developing STEAM related skills of design, engineering and problem solving, we will also cover career possibilities and future areas of study. 
Session I: 3D Design: Architecture to Aerospace (4 Week Session from June 15-July 10)
In this 4 week session, we will examine the impact of 3D design on fields as diverse as architecture, animation, cuisine, medicine and the very important role it will play in the future exploration of space. We will be using free and open source 3d programs to create our own designs and prototypes as well as DIY design challenges.
Session II: Robotics and Manufacturing (4 Week Session from July 13-August 7)
In this session we will focus on the ways in which computers have revolutionized manufacturing. We will examine the role that robotics plays in the operations of companies such as Amazon and Ford. There will be weekly design and problem solving challenges to be done at home and shared online.The class includes a virtual tour of the robotic arm in the OCC manufacturing lab after which students may participate in an online operator's training and certification program. 
This program will be offered online. 

Cost:  With generous support from Nuts, Bolts, & Thingamajigs, the tuition for this academy is $84 per student/per camp or $134 per student/per camp if register after June 8. REGISTER

Full scholarship for students with financial need available. Contact Gloria Liu at Oakton's Center for Promoting STEM gloriaL@oatkon.edu, 847.635.1738 to learn more.  

AMC Preparation Workshops
Take advantage of the ample summer time to strengthen math skills. Practice math problems in preparation for the AMC 8 or AMC 10/12. Virtual lectures will be held on Tuesday followed by virtual office hour on Friday. Students will have access to communicate in discussion board with other students as well as receive asynchronous feedback from the instructor and assistant(s) throughout the week.
AMC 8 Preparation Workshop (June 9 - July 17, on Tuesdays and Fridays from 2:00 pm to 3:00 pm) is designed for middle school and elementary school students who completed pre-algebra course or equivalent.
AMC 10/12 Preparation Workshop (June 9 - July 17, on Tuesdays and Fridays from 3:15 pm to 4:15 pm) is designed for high school, middle school, and elementary school students who completed algebra or equivalent and will be flexible for students seeking more challenging problems in preparation for AIME.
Registration fee is $150 for each 6-week workshop or $175 after June 8. REGISTER 
2020-2021 STEM Speaker Series
 To be announced 
Oakton STEM Student Organizations
Oakton Affiliate of Society of Women Engineers (Oakton SWE)
Join Oakton Society of Women Engineers to learn how to start a career in engineering and support women in engineering. Fill out the Oakton SWE membership form to begin receiving news and announcements of next meeting and events. Contact oaktonswe@gmail.com for more information.
---
Oakton Math Club
Des Plaines

Join other Oakton students to talk about the beauty of mathematics on Mondays 12:30 for math help and 1:30 for a club meeting in the Center for Campus Inclusion and Diversity Room 1433. Contact oaktonmathclub@gmail.com or Mario Borha, advisor, at mborha@oakton.edu for more information.
---
Oakton IEEE
Des Plaines
A club for engineering students interested in making friends and robots. Currently seeking new members and officers. No experience necessary. Passion required. Contact Gloria Liu at gloriaL@oakton.edu for more information or to join Oakton IEEE. 
---
---
Many Thanks to:
Oakton's Student Government Association who voted to support the 2019-2020 STEM Speaker Series. This will allow CP-STEM to bring STEM speakers to campus and offer hands-on workshops.
Oakton's Educational Foundation who awarded the Center for Promoting STEM a grant in 2016-2017, 2017-2018, and 2018-2019 to provide an internship stipend to students who successfully complete STEM research course, present their findings, and spend a minimum number of hours on the project.
Oakton's Educational Foundation for their support of the Oakton Robotics Team.
STEM Events

There Are No Upcoming Events Available For This Feed
Visit our website for more information.