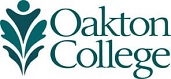 STEM Events
2018-2019 STEM Speaker Series
Oakton Affiliate of Society of Women Engineers (Oakton SWE)

Join Oakton Society of Women Engineers to learn how to start a career in engineering and support women in engineering. Fill out the Oakton SWE membership form to begin receiving news and announcemnets of next meeting and events. Contact oaktonswe@gmail.com for more information.
---
Oakton Math Club
Des Plaines

Join other Oakton students to talk about the beauty of mathematics on Tuesdays 12:30 for math help and 1:30 for club meeting in the Center for Campus Inclusion and Divsersity Room 1433. Contact oaktonmathclub@gmail.com for more information.
---
Oakton IEEE
Des Plaines
A club for engineering students interested in making friends and robots. Currently seeking new members and officers. No experience necessary. Passion required. Contact IEEE.occ.2016@gmail.com for more information or to join Oakton IEEE. 
---
IEEE Day
Tue., Oct. 2, networking at 6:30 p.m. and talk at 7:00 p.m., Room Lee Ctr 200 Des Plaines

Meet members of IEEE representing various electrical engineering and computer technology related fields. Food will be served. All are welcome.
---
Interpreting Genetics:A story of how a life-threating condition can alter the way we think about life. Wednesday, Oct. 17, 2 p.m., Room 1625 DP and Room C231, Skokie campus (streaming live)
(Also live video stream. Register at tinyurl.com/y8s7k9x3)

Jack Timperley, Oakton Student Trustee

Born with a rare genetic disorder, Fanconi Anemia, Timperley discusses how he learned about genetics and gene expression the hard way, and how dealing with the life and death struggle has given him a rare perspective on life.
---
AMATYC Math Competition for college students
Mon., Oct. 22, 2:00 p.m. to 4:00 p.m., Room TBA Des Plaines and Room TBA Skokie,
Mon., Feb. 25, 2:00 p.m. to 4:00 p.m., Room TBA Des Plaines and Room TBA Skokie,
Oakton hosts the AMATYC Student Mathematics League for Oakton Students. Participants have 60 minutes to answer 20 multiple-choice questions for a chance to win an award from Oakton. Students may arrive as late as 3pm on the scheduled date to participate in the competition, but students who finish answering questions early will not be allowed to leave competition site before 3pm. Names of top performers are forwarded to AMATYC SML to be ranked with other students for national recognition and a chance to win the Charles Miller Memorial Scholarship. Students may use any scientific or graphing calculator that does not have a QWERTY keyboard. Past competition questions and answer key are available at AMATYC SML Competition Questions page.
---
Understanding the role of microbial exposure in shaping our health and wellbeing
Tue., Nov. 6 at 2 p.m., Room 1604 Des Plaines, streaming live in Room C240 Skokie

Jack Gilbert, Ph.D., returns to speak more about the various impact of bacteria on our physical and mental conditions. he microbiome is a dynamic part of the human ecosystem, and research is demonstrating that utilizing this ecosystem has profound benefits for patient wellness. Our immune system controls the microbial world, and yet microbial communities in our bodies are central to modulating the immune response. Gilbert discusses evidence of these mechanisms of interaction and how we have disturbed the delicate equilibrium. Discover how the manipulation of gastrointestinal
microbiota is facilitating patient care from allergies to surgical recovery to immune development in children. Giblert's book Dirt Is Good will be available for purchase.
---
American Mathematics Competition (AMC) for 8th/10th/12th graders and younger
AMC 8: Nov. 13, 2018 at 4:30 p.m. (30 seats remain as of August 24.)
AMC 10/12 A: Feb. 7, 019 at 4:30 p.m.
AMC 10/12 B: Feb. 13, 2019 at 4:30 p.m.

Oakton hosts various AMC for 8th graders and younger in November as well as 10th graders and younger and 12th graders and younger in February. Registration is required.
---
---
Many Thanks to:
Oakton's Student Government Association who voted to support the 2018-2019 STEM Speaker Series. This will allow CP-STEM to bring STEM speakers to campus and offer hands-on workshops.
Oakton's Educational Foundation who awarded the Center for Promoting STEM a grant in 2016-2017, 2017-2018, and 2018-2019 to provide an internship stipend to students who successfully complete STEM research course, present their findings, and spend a minimum number of hours on the project.
STEM Events

There Are No Upcoming Events Available For This Feed
Visit our website for more information.