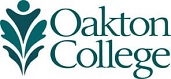 STEM Speaker Series and Events
2019-2020 STEM Speaker Series
Oakton Affiliate of Society of Women Engineers (Oakton SWE)

Join Oakton Society of Women Engineers to learn how to start a career in engineering and support women in engineering. Fill out the Oakton SWE membership form to begin receiving news and announcements of next meeting and events. Contact oaktonswe@gmail.com for more information.
---
Oakton Math Club
Des Plaines

Join other Oakton students to talk about the beauty of mathematics on Mondays 12:30 for math help and 1:30 for a club meeting in the Center for Campus Inclusion and Diversity Room 1433. Contact oaktonmathclub@gmail.com for more information.
---
Oakton IEEE
Des Plaines
A club for engineering students interested in making friends and robots. Currently seeking new members and officers. No experience necessary. Passion required. Contact IEEE.occ.2016@gmail.com for more information or to join Oakton IEEE. 
---
2019-2020 STEM Speaker Series
Branimir Jovancicevic, PhD, University of Belgrade, on  The Environment: The greatest problems in the world and the role of different social categories in solving the growing problems (September)
Training for Science Olympiad Event Supervisors (Sept. 24, 2019, 2 p.m.)
Connie Kelly, IEEE, on Ethics in Engineering (October 8, 2019, 2 p.m., Room 2812 DP and streaming live C240 Skokie)
Nicole Mosley, M.D., Franciscan Physician Network, on Equity in Healthcare (October 15, 2019, 2 p.m.)
AMATYC Math Competition for college students (October and February)
AMC math competition for middle school and high school students (AMC 8 on November 12; AMC 10/12A on January 30; AMC 10/12B on February 5)
Maria Chan, PhD, Argonne National Laboratory (fall semester)
F=ma physics competition (January)
Lise Elliot, PhD, Northwestern University (February)
Engineering PIzza Night with Illinois Society of Professional Engineers (March 11, 2020, 7 p.m.)
---
---
Many Thanks to:
Oakton's Student Government Association who voted to support the 2018-2019 STEM Speaker Series. This will allow CP-STEM to bring STEM speakers to campus and offer hands-on workshops.
Oakton's Educational Foundation who awarded the Center for Promoting STEM a grant in 2016-2017, 2017-2018, and 2018-2019 to provide an internship stipend to students who successfully complete STEM research course, present their findings, and spend a minimum number of hours on the project.
STEM Events

There Are No Upcoming Events Available For This Feed
Visit our website for more information.