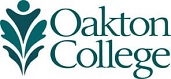 STEM Speaker Series and Events
2019-2020 STEM Speaker Series
Oakton Affiliate of Society of Women Engineers (Oakton SWE)

Join Oakton Society of Women Engineers to learn how to start a career in engineering and support women in engineering. Fill out the Oakton SWE membership form to begin receiving news and announcements of next meeting and events. Contact oaktonswe@gmail.com for more information.
---
Oakton Math Club
Des Plaines

Join other Oakton students to talk about the beauty of mathematics on Mondays 12:30 for math help and 1:30 for a club meeting in the Center for Campus Inclusion and Diversity Room 1433. Contact oaktonmathclub@gmail.com for more information.
---
Oakton IEEE
Des Plaines
A club for engineering students interested in making friends and robots. Currently seeking new members and officers. No experience necessary. Passion required. Contact IEEE.occ.2016@gmail.com for more information or to join Oakton IEEE. 
---
2019-2020 STEM Speaker Series
Danger in Earth's Environment: Growing Problems and the Role of Social Categories in Solutions (Sept. 16, 2019, 12:30 p.m., Room 1610 DP and streaming live in Room A145 Skokie) Learn more about man's contribution to the greenhouse effect, the formation of ozone holes, and the dangers of persistent organic pollutants (POP) widely present in our atmosphere. Branimir Jovančićević, Ph.D. is the chair of applied chemistry and president of the European Association of Chemistry and Environment. He is the full professor of Chemistry at the University of Belgrade, the author of five books and 120 research articles, and associate editor of Environmental Chemistry Letters.
Training for Science Olympiad Event Supervisors (Sept. 24, 2019, 2 p.m., Room 2205 Des Plaines)
Connie Kelly, IEEE, on Ethics in Engineering (October 8, 2019, 2 p.m., Room 2812 DP and streaming live in Room C240 Skokie)
Nicole Mosley, M.D., Franciscan Physician Network, on Implicit Bias in Medicine (October 15, 2019, 2 p.m., Room 1610 Des Plaines and streaming live in Room A145 Skokie)
AMATYC Math Competition for Oakton students (October 28 and February 24 from 2 p.m. to 4 p.m. at Des Plaines and Skokie) Students may begin this hour-long competition anytime between 2 and 3 p.m., but students who finish before 3 p.m. may not leave the room until after 3 p.m. Practice materials may be found at Laney College AMATYC Competition.
AMC math competition for middle school and high school students (AMC 8 on November 12; AMC 10/12A on January 30; AMC 10/12B on February 5, all at 4:30 p.m.)
Maria Chan, PhD, Argonne National Laboratory (fall semester)
F=ma physics competition (January)
Lise Elliot, PhD, Northwestern University (February)
Engineering Pizza Night with Illinois Society of Professional Engineers (March 11, 2020, 7 p.m., Room 1625 Des Plaines) RSVP highly encouraged to ensure sufficient food.
---
---
Many Thanks to:
Oakton's Student Government Association who voted to support the 2018-2019 STEM Speaker Series. This will allow CP-STEM to bring STEM speakers to campus and offer hands-on workshops.
Oakton's Educational Foundation who awarded the Center for Promoting STEM a grant in 2016-2017, 2017-2018, and 2018-2019 to provide an internship stipend to students who successfully complete STEM research course, present their findings, and spend a minimum number of hours on the project.
STEM Events

There Are No Upcoming Events Available For This Feed
Visit our website for more information.