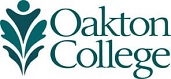 STEM Events
2018-2019 STEM Speaker Series
Oakton Affiliate of Society of Women Engineers (Oakton SWE)

Join Oakton Society of Women Engineers to learn how to start a career in engineering and support women in engineering. Fill out the Oakton SWE membership form to begin receiving news and announcements of next meeting and events. Contact oaktonswe@gmail.com for more information.
---
Oakton Math Club
Des Plaines

Join other Oakton students to talk about the beauty of mathematics on Mondays 12:30 for math help and 1:30 for a club meeting in the Center for Campus Inclusion and Diversity Room 1433. Contact oaktonmathclub@gmail.com for more information.
---
Oakton IEEE
Des Plaines
A club for engineering students interested in making friends and robots. Currently seeking new members and officers. No experience necessary. Passion required. Contact IEEE.occ.2016@gmail.com for more information or to join Oakton IEEE. 
---
AMATYC Math Competition for college students
Mon., Feb. 25, 2:00 p.m. to 4:00 p.m., Room 1604 Des Plaines and Room A145 Skokie,
Oakton hosts the AMATYC Student Mathematics League for Oakton Students. Participants have 60 minutes to answer 20 multiple-choice questions for a chance to win an award from Oakton. Students may arrive as late as 3 p.m. on the scheduled date to participate in the competition, but students who finish answering questions early will not be allowed to leave competition site before 3 p.m. Names of top performers are forwarded to AMATYC SML to be ranked with other students for national recognition and a chance to win the Charles Miller Memorial Scholarship. Students may use any scientific or graphing calculator that does not have a QWERTY keyboard. Past competition questions and answer key are available at AMATYC SML Competition Questions page.  
---
Engineering Pizza Night
Wed., Mar. 13 at 7 p.m., Room 1625 Des Plaines

Come meet engineers who represent Electrical, Mechanical, Civil, Chemical, and Environmental engineering fields from the Illinois Society of Professional Engineers. First 45 minutes will be a presentation on general requirements and expectations of engineering as well as a discussion of the benefits and requirements of obtaining a Professional Engineer (PE) license. Following general discussion, attendees will have an opportunity to speak with professional engineers in smaller table breakout session to learn about specific engineering fields and what it takes to participate in an engineering internship.

Contact Gloria Liu at glorial@oakton.edu if you have any questions.

RSVP so that we order enough pizza for everyone! 
---
Chicago Section of the American Chemical Society: Zafra Lerman, Ph.D. on "Science Diplomacy Can Succeed Where Other Diplomacies Have Failed"
Thu., Mar. 21 at 5:30 p.m. to 8:30 p.m., Room TBA Des Plaines

Students are invited to participate in the Student Poster Session from 5:30 p.m. to 6:30 p.m. to present their work to chemists and broader academic community of the Chicago area. For more information and to register to participate in the Student Poster Session, contact Zoran Miodragovic, Ph.D., professor of Chemistry, or Gary Mines, Ph.D., professor of Chemistry, Oakton Community College. For general information about this event, visit the Chicago Section of American Chemical Society. Continuing Education Credits for this meeting are available to all K-12 educators. 
---
Engineering at Argonne's Advanced Photon Source
Tue., March 26, 2019, 11 a.m., Room Lee Ctr Main Lobby Des Plaines

What's it like to work on the cutting edge of science and engineering at Argonne's APS? What do engineers and scientists actually do there? Engineers are key team members at the APS - an X-ray synchrotron light source. Learn about their roles and projects and discover opportunities for undergrads at Argonne.
Curt Preissner, Ph.D., an engineer at the Advanced Photon Source (APS), Argonne National Laboratory, started at the APS in 2001 as a doctoral student and was hired as staff in 2004. He sometimes likes to joke that "he's never had a real job" because his work has been so interesting and rewarding. He designs X-ray microscopes and particle accelerator components for the APS and is a co-inventor on four patents. He is an Oakton alumnus. 
---
Mentoring
Tue., March 26, 2019, 11:30 a.m. to 1 p.m., Room Lee Ctr 210, Des Plaines

Meet women in various fields including pediatric allergy, diagnostic research, pharmacy, and optometry. Lunch will be provided. RSVP  by Thu., March 21 to reserve your seat. 
---
Computational Research for Renewable Energy Materials
Tue., Apr. 16 at 2 p.m., Room 210 Lee Center Des Plaines

Materials are useful – they store energy for cell phones and electric cars, turn sunlight into electricity, track your movements while you exercise, and much more. How do scientists understand and improve materials at the level of atoms? And what do machine learning and quantum physics have to do with all of this? Maria Chan, Ph.D., a scientist at Argonne National Laboratory, will explain the state of the art of materials discovery and improvement using computational and data science methods. 
---
Of Mice, Men, and Monkeys: Using a comparative Approach to Improve Our Understanding of the Human Gut Microbiome
RESCHEDULED Tue., Apr. 23 at 2 p.m., Room TBA Des Plaines

Katherine Amato, Ph.D. Assistant Professor Department of Anthropology Northwestern University
Given the ethical and logistical challenges associated with studying humans, animal models are essential for developing and testing hypotheses in many fields, including microbiome research. While ease of manipulation and short generation times have made germ-free mice a 'go-to' tool for establishing causation in human gut microbiome studies, basic physiological differences between humans and mice should not be overlooked. Complementary work using non-human primates that share more physiological traits with humans is essential. Here Amato presents comparative data from across the order Primates that provides insights into the evolution of the human gut microbiome. This information is invaluable for understanding human-gut microbe interactions and, ultimately, developing more effective microbial interventions and therapies for a range of diseases.  
---
Medical Apartheid
Fri., Apr. 26 at 2 p.m., Room 1604-1606 Des Plaines 

Harriet Washington speaks on the history exploitation and abuse of black people in American medicine and how that has shaped difference in care as well as trust between people of color and the medical community. 

Preorder a copy of her book by April 19. 
---
The Art of Logic: in an Illogical World
Tue., Apr. 30 at 2 p.m., Room 1625 Des Plaines (simulcast Room C240 Skokie)

For thousands of years, mathematicians have used the timeless art of logic to see the world more clearly. Today, truth is buried under soundbites, spin, memes, divisive arguments and "fake news."
Seeing clearly is more important than ever!
• Learn how to think like a mathematician to understand what people are really telling you.
• Learn to dissect politics, privilege, sexism, and dozens of other real-world situations.
• Discover how math is not just about numbers and equations, but about thinking better.
• Find out how math can help us find clarity without losing nuance in this complex world of ours.

Eugenia Cheng, Ph.D. is Scientist in Residence at the School of the Art Institute of Chicago. Cheng won tenure in Pure Mathematics at the University of Sheffield, UK, where she is now an Honorary Fellow. She has previously taught at the Universities of Cambridge, Chicago, and Nice and holds a Ph.D. in pure mathematics from the University of Cambridge. She is also a math columnist for the Wall Street Journal and a concert pianist.

Preorder a copy of her book by April 23. 
---
---
Many Thanks to:
Oakton's Student Government Association who voted to support the 2018-2019 STEM Speaker Series. This will allow CP-STEM to bring STEM speakers to campus and offer hands-on workshops.
Oakton's Educational Foundation who awarded the Center for Promoting STEM a grant in 2016-2017, 2017-2018, and 2018-2019 to provide an internship stipend to students who successfully complete STEM research course, present their findings, and spend a minimum number of hours on the project.
STEM Events

There Are No Upcoming Events Available For This Feed
Visit our website for more information.