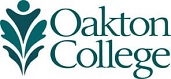 STEM Speaker Series and Events
2019-2020 STEM Speaker Series
Oakton Affiliate of Society of Women Engineers (Oakton SWE)

Join Oakton Society of Women Engineers to learn how to start a career in engineering and support women in engineering. Fill out the Oakton SWE membership form to begin receiving news and announcements of next meeting and events. Contact oaktonswe@gmail.com for more information.
---
Oakton Math Club
Des Plaines

Join other Oakton students to talk about the beauty of mathematics on Mondays 12:30 for math help and 1:30 for a club meeting in the Center for Campus Inclusion and Diversity Room 1433. Contact oaktonmathclub@gmail.com or Mario Borha, advisor, at mborha@oakton.edu for more information.
---
Oakton IEEE
Des Plaines
A club for engineering students interested in making friends and robots. Currently seeking new members and officers. No experience necessary. Passion required. Contact Gloria Liu at gloriaL@oakton.edu for more information or to join Oakton IEEE. 
---
 2019-2020 STEM Speaker Series
Beatriz Penalver Bernabe, PhD on Microbiome and Mental Health of Pregnant Women POSTPONED until fall semester. 
Erik Andersen, PhD, Northwestern University will speak on applications of the CRISPR POSTPONED

The Andersen Lab at Northwestern University studies the genetics and genomics of natural variation in Caenorhabditis nematodes. Andersen and his colleagues perform whole-genome sequencing and variant discovery to generate genotypes for hundreds of wild strains isolated throughout the world. Then, they correlate these genetic differences with phenotypic differences in quantitative traits (e.g. fecundity, growth rate, drug responses) measured in high-throughput robotic assays. This discovery pipeline has allowed Andersen to characterize the molecular mechanisms for how evolution has shaped diverse aspects of nematode biology, including some traits that relate to variation in humans or parasitic nematodes. Andersen will present two recent studies from the lab where he has investigated natural variation in response to chemotherapeutics and anthelmintics as powerful examples of what C. elegans natural variation can contribute to human and parasitic nematode research. Additionally, he will also discuss how genome editing using CRISPR-Cas9 is transforming his work and research in cell-based systems.
Gail Golden, PhD will speak on Curating Your Life on Thu., April 23, 2020 at 1pm. RSVP to obtain code to obtain streaming live presentation.

The thought of work-life balance makes many cringe. No one has a balanced life, and we just feel inferior because we think other people do. Over more than 25 years as a psychologist and executive coach, Golden has developed a better framework for how to manage your energy and achieve your most precious goals – life curation.

Much the same as a museum curator creates a beautiful and meaningful exhibit by sorting, selecting, and arranging artifacts, you too need to "curate" your commitments and energies. It starts with getting very clear about what your "exhibit" is about. And then, you have to master three skills:

How to say no to the activities that don't belong in your exhibit, at least not right now
How to accept "just good enough" in the activities that are necessary but not your main focus
How to be great at the one or two activities that are most important to you.

Golden will share tips on how to:

Deal with the negative voice in your head and the criticisms from others,
Combat procrastination and understand its causes,
Leave your comfort zone,
Understand the inextricable bond between discipline and freedom,
Spend time in the "gray zone" and be a little bit bad, and

Re-curate throughout life.

This is not simple. But the payoff is amazing.
Engineering Academy for students ages 13 - 15

Have fun creating remote-control mechanical systems. Discover challenge-based learning using the Project Lead the Way (PLTW) Design Process to design, build, and test a mechanical system powered by batteries and controlled by a microcontroller. The challenges will incorporate more systems as the camp progresses. Field trips to nearby engineering companies introduce campers to engineering professionals and show how they design systems. You'll also learn about the engineering program at Oakton.

Camps run 9 a.m. - 3:30 p.m.
•    Camp 1: Monday through Thursday, July 6 - 9, Skokie campus
•    Camp 2: Monday through Thursday, July 13 - 16, Des Plaines campus

Cost:  With generous support from Nuts, Bolts, & Thingamajigs, the tuition for this academy is only $70 per student/per camp or $80 per student/per camp if register after May 5.

Contact Gloria Liu at Oakton's Center for Promoting STEM gloriaL@oatkon.edu, 847.635.1738 to learn more.
---
---
Many Thanks to:
Oakton's Student Government Association who voted to support the 2019-2020 STEM Speaker Series. This will allow CP-STEM to bring STEM speakers to campus and offer hands-on workshops.
Oakton's Educational Foundation who awarded the Center for Promoting STEM a grant in 2016-2017, 2017-2018, and 2018-2019 to provide an internship stipend to students who successfully complete STEM research course, present their findings, and spend a minimum number of hours on the project.
Oakton's Educational Foundation for their support of the Oakton Robotics Team.
STEM Events

There Are No Upcoming Events Available For This Feed
Visit our website for more information.