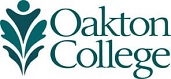 STEM Teacher & Faculty Resources
Faculty Professional Development Workshop "Applying Backwards Design to Create a Learner-Centered Course"
Fri., March 27, 10 am to 2 pm Room 1606, Des Plaines campus
    Marina Crowder, Ph.D.
    Assistant Professor of Teaching
    University of California, Davis
    Department of Molecular and Cellular Biology, College of Biological Sciences 
In a "forward design" model, instructors typically consider how to teach the content first, develop assessments around their learning activities, and then attempt to draw connections to the learning goals of the course. Backwards Design is a framework for designing courses described by Grant Wiggins and Jay McTighe in Understanding by Design, and results in improved student learning outcomes and content retention. This framework offers an intentional approach to course design that results in well-aligned courses that better support student understanding and application of knowledge.  In this workshop, faculty participants will explore the key ideas of Understanding by Design including the '6 facets of understanding' and stages of Backward Design. Participants will be provided with templates, guides, and time during the workshop to allow for meaningful and practical application of backwards design to their own courses.  The workshop will include presentation of material and resources with a majority of time spend in guided small group activities, instructor design time, and discussion and feedback. Since this workshop is centered around course design, participants should bring materials for a course (e.g., syllabi, textbooks, teaching materials, assessments, etc.) to support their course design work. This workshop and lunch are generously supported by the NSF-funded Promoting Active Learning and Mentoring (PALM) fellowship of The American Society for Cell Biology.