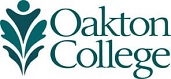 Student Resources
Associates of Science with STEM Concentrations at Oakton; see also the suggested courses for academic concentrations:
Biology
Chemistry
Computer Science
Engineering
Mathematics
Physics
TRiO Student Support Services - an Oakton program offering academic, financial, and transfer advising for Oakton students with financial need or disability.
College Zone - comprehensive information online on how to plan for college and higher education. From checklists to calculators, as well as advices on academic and extracurricular activities, this website offers students, parents and counselors valuable materials.
College Navigator - extensive online information about nearly 7000 postsecondary institutions in the United States. Through this user-friendly website, students, parents and counselors could conduct college research effectively.
College Board - best known for SAT®, the PSAT/NMSQT®, and the Advanced Placement Program® (AP®). Also provides online information about college admissions, guidance, assessment, financial aid, enrollment, and teaching and learning.
Course Applicability System (CAS) - an online tool that will help you view program requirements, course equivalencies, and see how courses you have taken or plan to take transfer to another college or university.
iTransfer.org - Home of the Illinois Articulation Agreement, iTransfer assists students in the process of transferring from an Illinois community college to a four-year school to minimize the possibility of losing credits. iTransfer offers a General Education Core Curriculum worksheet to determine which General Education course credits are more likely to be transferable.
On Course Self-Assessment - Do you act and believe in things that will make you a successful student? Take this self-assessment test to see if you have what it takes to be successful in college and in life. Share the results of this assessment with your mentor to determine ways to become more successful. At the end of the semester, take the end-of-semester self-assessment to compare the results with the assessment at the beginning of the semester.
Links to external web sites are provided as a courtesy; they should not be construed as an endorsement by Oakton Community College of the content or views of the linked materials.