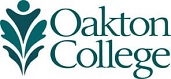 STEM Scholars Program
Oakton Community College's STEM Scholars program and scholarship are designed for students with demonstrated financial need pursuing a degree or career in a STEM field, especially students of color, female and LGBTQIA students. (NOTE: This program is designed for students who have not completed ENG102, humanities, and BIO106 courses.) All qualified applicants are welcome.
STEM Scholars receive: 
scholarship
financial support covering tuition, fees and associated school and living costs up to Cost of Attendance to potentially finance students in full-time study for the duration of their time at Oakton (NOTE: (Normally full-time enrollment is required, but during this pandemic, the NSF has granted a temporary exception to the requirement and a minimum enrollment of 6 credit hours in the fall/spring/summer is acceptable.)
faculty mentor
a one-on-one relationship with a dedicated STEM faculty mentor
research experience
opportunity to engage in research coursework at Oakton and summer research internships at partner universities/institutions
STEM Scholar community
connection with other STEM scholars in interdisciplinary courses, symposia, presentations, and other informal club activities
advising support
proactive advising with both academic and financial advisors to ensure successful and timely completion of studies
STEM Scholars will engage in shared cohort course experiences and have the opportunity to conduct undergraduate research.
2021-22 Application
The application for the STEM Scholars program is incorporated as part of Oakton's general scholarship application at https://oakton.academicworks.com/. Please contact stemscholar@oakton.edu if you have any questions or would like feedback for your application essay. Recently graduated high school students will be asked to submit their high school transcript to Oakton if they haven't already done so.