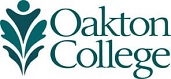 Apply
We encourage you to apply if you:
commit to pursuing a degree or career in STEM,
attend or will attend Oakton Community College as a full-time student,
agree to enroll and complete cohort classes including EGL102 with BIO106, and PHL204,
complete the FAFSA and demonstrate financial need,
are a U.S. citizen, U.S. national, U.S. permanent resident, or admitted refugee, and
have a minimum (high school or college) GPA of 2.8
Applications for the school year 2020-2021 are still being accepted until all funds have been awarded. Application for 2021-2020 will be available on February 1, 2020.
For help with or to submit your application, contact stemscholar@oakton.edu.