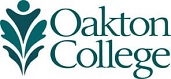 Apply
We encourage you to apply if you:
commit to pursue a degree or career in STEM
attend or will attend Oakton Community College as a full-time student
complete the FAFSA and demonstrate financial need
are a U.S. citizen, U.S. national, U.S. permanent resident, or admitted refugee
have a minimum (high school or college) GPA of 2.8
APPLY NOW. (Download PDF.)
For help with your application, contact stemscholar@oakton.edu.