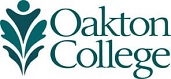 Why STEM
STEM Scholars program supports academically talented students with demonstrated financial need in pursuit of a degree or career in a STEM field. It is made possible by a grant from the National Science Foundation. The United States faces a serious shortage of qualified scientists, engineers, and mathematicians. STEM Scholars at Oakton is working to fill that gap.
STEM (Science, Technology, Engineering, and Mathematics) fields continue to be among the fastest growing. Studying a STEM field such as biology, computer science, engineering, or physics, unlocks your potential to:
Find a job
There continue to be more jobs than applicants across a variety of STEM fields. Plus, STEM skills are applicable in many fields beyond STEM.
Earn high pay
You can earn more with a bachelor's degree in a STEM field than a B.S. or even a Ph.D. in a different field . . . up to 26 percent more!
Develop the coolest stuff
Work with and design the most cutting edge technologies, software, apps and gadgets.
Meet societal needs and solve big problems
Work to affect change in your community and the world.
Have fun at work
Whether in a lab, on a supercomputer or at a university, look forward to going to work every day.