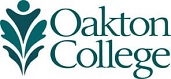 Information Sessions for Summer Study Abroad
Mon. October 23, 12:30-1:30 p.m., Des Plaines, Rm 2430
Tues. October 24, 3:30-4:30 p.m., Des Plaines, Rm 2430
Thurs. October 26, 11-Noon, Des Plaines, Rm 2430
Download the program overview (pdf file).
View a short VIDEO about the progam.
To set up an individual informational meeting, contact Katherine Schuster, Global Studies coordinator, at 847.376.7118 or schuster@oakton.edu.
Application Deadline for summer 2018 is February 15, 2018.

---
Program Description
Study the History and Cultures of India each summer, and earn six Oakton credits. Spend a month in Hyderabad, India with cultural visits, fieldtrip excursions, tutorial assistance, on-site library and study areas. Housing with free Wi-Fi access and a full meal plan are included.
Program Fees
$2,200 (approx.) + airfare (approx. $2,000.00) Exact costs will be available by February each year.
Scholarship
$1,000 available for students participating in this program!!
Application (Download application)
Applications are due to the Global Studies Coordinator by February 15.
Program Credits
HUM 220 Contemporary Culture and the Arts (focused on the cultures of India); 3 credit hours
HUM 160 Introduction to Film (focused on Indian film); 3 credit hours
or
Hindi and Urdu language course based on student placement
Program Requirements
Completed at least one semester of college
Completed English Composition I or equivalent with a C or better
GPA of 2.75 or above
Program Fee
The $2,200.00 (approx.) fee will cover:
Tuition
Airport pickup
Housing and full meal plan
Cultural visits & field trip excursions
Free Wi-Fi access
Tutorial assistance
On-site library & study areas
The fee does not cover:
Airfare
Passport
Visa
Personal expenses
Flight Details
The airplane ticket will be approximately $2000* for roundtrip.
*Varies by departure city and day of travel.
Passport/Visa
Both a passport and a visa are required for the summer program in India. Visa applicants must first obtain a passport prior to applying for their visa.
Lodging and Meals
A full meal plan is included. Students live in an international student dorm.
Interested students should contact the Global Studies Program Coordinator, Katherine Schuster, 847.376.7118, schuster@oakton.edu, for applications and more information.