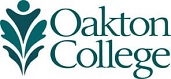 There are numerous volunteer opportunities abroad. Travel, experience other cultures, and make a difference.
One of the most well-known programs is the Peace Corps, but there are many other opportunities, as well. Following are some examples of volunteer programs. This list is not exhaustive and the brief descriptions are taken from their website information -- the information does not represent the opinion or endorsement of Oakton Community College.
Peace Corps
The Peace Corps traces its roots and mission to 1960, when then-Senator John F. Kennedy challenged students at the University of Michigan to serve their country in the cause of peace by living and working in developing countries. From that inspiration grew an agency of the federal government devoted to world peace and friendship. Since that time, more than 178,000 Peace Corps Volunteers have been invited by 138 host countries to work on issues ranging from AIDS education, information technology, and environmental preservation.
Cross-Cultural Solutions
Choose from nearly 200 start dates, lengths of stay of 1-12 weeks, and 10 countries: Brazil, China, Costa Rica, Ghana, Guatemala, India, Peru, Russia, Tanzania and Thailand. Cross-Cultural Solutions, founded in 1995, is an international not-for-profit organization with no political or religious affiliations.
Global Crossroad
Registered in Baton Rouge, Louisiana (U.S.) in 2003, Global Crossroad, LLC is one of the world's fastest growing international volunteer organizations. Its ever-expanding program offers a variety of placements in 20 different countries throughout Asia, Africa, and Latin America: Volunteer Abroad, Internship Abroad, Mini-Adventure, group Summer Escapes, and paid teaching opportunities.
World Endeavors
World Endeavors is a US-based organization that provides unique and fulfilling opportunities abroad by offering volunteer, study, and intern programs in numerous locations around the world.
International Volunteer Programs Association
This website provides information on additional programs and allows users to search for a program in a particular country or region of the world.