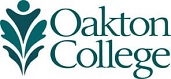 Using service learning in your courses creates an enriched classroom environment not only for you but also for your students. Service learning affords the opportunity to develop closer relationships with students — and enhance their overall learning. 
For students, service learning offers a chance to
understand the relevance of their academic work in the real world;
become active learners, thereby broadening their perspectives and developing critical thinking skills;
gain practical experience for future careers;
provide service to the community;
enhance understanding of community issues;
broaden their exposure to different races and cultures.

For the community, service learning provides
access to human resources to meet critical needs;
opportunities to participate in educational partnerships;
the chance for students to develop a spirit of civic responsibility.