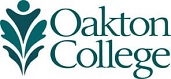 In 1997, Oakton received a three-year grant, "Broadening Horizons Through Service Learning," from the Association of American Community Colleges. For the past decade, the College has continued to partner with the AACC on civic engagement initiatives.
Oakton's program now includes faculty participation across the College and engages approximately 500 students each year. In a recent survey, 90 percent of the students participating in service learning indicated they would recommend the program to other students.
Projects
Data that Counts
With the guidance of Marvin Bornschlegl, coordinator of the human services and substance abuse counseling programs at Oakton, five students collaborated on a service learning project with the Maine Community Youth Assistance Foundation (MCYAF) during the fall 2010 semester. A coalition that focuses on substance abuse prevention efforts, MCYAF needed help compiling local data from the Illinois Youth Survey (IYS), a bi-annual questionnaire sent to students in grades 6, 8, 10, and 12. The survey measures trends regarding alcohol, tobacco and other drug use, as well as avoidance behavior. The Oakton students analyzed the local IYS data for sixth and eighth graders attending Maine Township schools. Because MCYAF already had analyzed data for tenth and twelfth graders, the Oakton team's findings provided a broader understanding about local patterns of substance abuse and avoidance behavior and will inform future prevention efforts. The project culminated in a presentation to MCYAF members before an audience of some 60 coalition members and guests.

Special Delivery
Khulan Tsogbayar, a certified nursing assistant and Oakton student, spends her Wednesday afternoons delivering meals to home-bound Skokie residents. Started as a class assignment, Tsogbayar's participation with the Village of Skokie Meals on Wheels program continues even after the semester ended. She provides lunch to a number of seniors who want to maintain their independence, but who are unable to prepare their own meals. Tsogbayar gathers prepared foods from North Shore Hospital, makes home deliveries with the food, and assists the residents with the meal if necessary. Providing seniors with their lunches makes her so proud, because she sees how one little gesture can make such a big difference. For Tsogbayar it is about more than just delivering food. She loves being able to bring a little joy to others.
Tax Relief
For students in Jody Padar's spring accounting classes, learning extends far beyond the classroom. In addition to the normal course work, Padar encourages her accounting students to volunteer at least two Saturdays with Ladder Up, a nonprofit organization committed to helping low-income families become financially stable. Ladder Up provides assistance in completing tax returns, applying for financial aid, and opening bank accounts. Besides the opportunity to help others, volunteers also gain invaluable experience in accounting, finance, and customer service. In the spring of 2010, nearly 50 Oakton students volunteered with Ladder Up, returning more than $500,000 to the community.