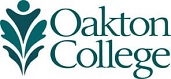 Getting Started
Start your assignment at the beginning of the semester! Remember that it takes time to arrange a placement and time to complete the required number of hours.
Take charge of your own experience. You are responsible for making your service learning project meaningful and positive.
After talking with people at a community agency or even spending a few hours at the agency, you may decide a particular site is not for you. Feel free to find an alternative placement. The service learning experience should be personally rewarding and be a good fit for your personal goals.
Keep in mind that you will be representing Oakton Community College while performing service at your chosen site. Your dependability, conscientiousness, and cooperative attitude will make you an outstanding ambassador for the College! 
Guidelines
Here are some guidelines for arranging a placement and completing your assignment.
Before you begin, make sure you understand your professor's expectations.
Are there deadlines for completing the assignment?
How many hours are required to receive credit?
Will you be asked to keep a journal, make a class presentation, or write a paper?
Are there any limitations on where the service can be performed?

Once you have identified a possible service site, contact the representative and arrange for an interview. Find out as much as possible about your assignment.
What are the exact tasks to be performed?
Does the agency have any specific rules or regulations regarding volunteers?
Is your schedule compatible with the times that the agency needs help?

Treat this assignment just as you would any other job.
Arrive on time and be prepared to work.
Stick to your assigned schedule. If you have agreed to work a certain number of hours, you must complete those hours.
If you are unable to work on the assigned day, or you will be arriving late, notify your contact as soon as possible. The agency is counting on you to be there!
If you are unclear about what you are expected to do, ask the supervisor for clarification.
Keep a log of your hours and have the supervisor initial your log after each site visit.
If any problems arise, be sure to discuss them with your supervisor and/or your professor immediately.
If you have to officially withdraw from the class or are unable to perform the service for any reason, notify the agency immediately.