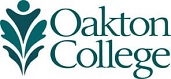 Concentration Program Outcomes: Women & Gender Studies
Describe the often overlooked contributions of women to diverse histories and women's struggles for political and human rights.
Compare and contrast 4-5 major approaches to feminist theory.
Employ critical thinking that examines the complex intersections between gender and other identify categories such as sexuality, race, class, ethnicity, age, and ability.
Interpret content using inter- and cross-disciplinary approaches.
Articulate a broad understanding of the transformative impact of Women's and Gender Studies on humanities disciplines as well as the social and natural sciences.
Implement feminist principles integral to cooperative methods of learning and research.
Apply feminist theory and methodology to address social problems related to gender and sexuality as demonstrated in action project the capstone requirement for the concentration.
Examine oppressions related to gender and sexuality experienced by people in multicultural, transnational, and global contexts.