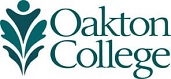 HUM 140:  Introduction to Women's and Gender Studies
Course introduces the interdisciplinary field of women's studies that seeks to understand and challenge gender inequalities. Course traces the philosophical, literary and historical emergence of the women's studies discipline to explore the many ways it has addressed our cultural experiences.  NOTE: All students wishing to receive the WGS Concentration must complete Hum 140.  IAI H9 900
HUM 142:  Women and Creativity
Course explores selected creative work done by women. Content includes literature, art, music, film, and philosophy; may also explore women's creativity as manifested through shaping of community and domestic institutions, and through domestic arts. Focus may be either historical or contemporary. IAI HF 907D
HUM 242:  Women, Art and Culture
Course will focus on women as both creators and subjects of visual art.  Though examining individual art works course participants will consider how gender is relevant to the definition, creation and appreciation of visual art.  Instructors make take either a topical or historical approach to course content. IAI F2 907D
EGL 225:  Women and Literature
Course introduces fiction, poetry, and drama by women writers from the eighteenth through the twentieth century. Content includes influence of experience, cultural attitudes, and literary influences; social, cultural, and historical contexts; terminology and methods of literary analysis and evaluation. Prerequisite: EGL 101 or placement in EGL 101. IAI H3 911D
EGL 228:  Gender, Identity and Literature
Course introduces students to representations of gender and sexuality in literary works, including poetry, fiction, drama, and film. Content includes theory of gender and sexual identity; influence of gender and sexual identities on literary expression, and influence of literature on gender and sexual identities; terminology and methods of literary analysis and evaluation. Prerequisite: EGL 101 or placement in EGL 101. IAI H3 911D
HIS 235:  Women in American History
Course examines women's roles and accomplishments throughout the history of the United States.
HIS 236: Women in Western Civilization
Course examines women's roles and accomplishments in Western civilization from prehistory to the present.
PSY122 - Human Sexuality
Course explores biological, psychological and social aspects of human sexuality. Content includes sexual identity and effects of genetic, cultural and environmental influences on human relationships and behavior.
SOC 230:  Sociology of Sex and Gender
Course explores issues related to gender, across time and in contemporary society. Content includes social origins of gender roles; socialization into gender roles by family, schools, peers and the media; gender-based inequality in the family, employment, politics, and health; multicultural variations in gender roles, and future directions of gender roles. Recommended: SOC 101 or SOC 104.  IAI S7 904D 
In addition to the above courses which have a core focus on women's and gender issues, the following courses are regularly offered as "Special Sections" Women's and Gender Studies courses.  Special Section WGS courses have a logical connection to women's and gender studies theory, content and methodology, and have been redesigned to emphasize those connections and still fulfill stated course objectives.  Both Core Courses and Special Sections can be used to satisfy the 15-hour course requirement for the WGS Concentration.
ANT202 - Introduction to Social and Cultural Anthropology
Course introduces subfield of social and cultural anthropology, which studies living cultures. Content includes cultural behavior, language, kinship and social structure, political and economic anthropology, religion and world view, and topics related to applied anthropology and modern cultures. IAI S1 901N
BUS292 - Topics in Business: Women in Business
Course is designed to meet special interest needs of Business students and local business organizations. Special topics offered for variable credit, from one to four semester credit hours. BUS 292 may be repeated up to three times on different topics for a maximum of nine semester credit hours. Prerequisite may vary by topic.
EGL 101:Composition I
Course introduces strategies for planning, writing, and revising expository essays based on experience and reading. Content includes purpose, context, genre, and the rhetorical situation as elements in the writing process, as well as critical reading and analysis as the basis for essay writing. The first course in a two-course sequence with EGL 102. Prerequisite: Placement test. IAI C1 900

EGL 102: Composition II
Course introduces strategies for planning, writing, and revising advanced expository essays and the college research paper. Content includes critical reading and analysis, the structure of argument, and the use of sources. Prerequisite: EGL 101 with minimum grade of C. IAI C1 901
HUM210 - World Mythologies
Course explores the nature of mythology. Content includes themes, archetypal figures and situations, symbolism and figurative language found in selected folklore and legendary narratives. IAI H9 901
SPE 103:  Effective Speech
Course offers opportunities to develop capability in oral communications. Content includes rhetorical theory, organization and structure of ideas, techniques for general speaking and listening effectiveness, practical experience in individual and group presentations. IAI C2 900
PHL205 - World Religions
Course uses global perspective to introduce philosophies, traditions, and histories of major world religions. Topics include at least six of the following religions: Hinduism, Buddhism, Sikhism, Jainism, Judaism, Christianity, Islam, Confucianism, Daoism, and Shinto, the indigenous religions of North America, Africa, or pre-Christian Europe. IAI H5 904N
PSY 107: Applied Psychology: The Psychology of Personal Growth
Course increases awareness of values, emotions, and other motivational factors that affect an individual's growth. Content includes learning theory, personal behavior, human relationships, personal growth in a culturally diverse society; opportunity for group experience to examine similarities and differences between self and others in diverse society.
For information about WGS Core Courses and Special Sections, please contact the program coordinator, Kathleen Carot at 847-376-7061 or kcarot@oakton.edu