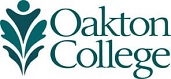 Valiant Women of the Vote
March 2020
Join us for a host of free special events and activities marking Women's History Month. Open to all.
---
Senator Kimberly A. Lightford
Tuesday, March 10, 12:30 - 1:45 p.m.
Room 1606, Des Plaines
Senator Kimberly A. Lightford made history when she became the first black woman to serve as Illinois Senate Majority Leader. She speaks about her work on education and empowerment as the chair of the Illinois Legislative Black Caucus, as well as the commissioner of the National Conference of State Legislatures.
---
Melissa Isaacson
Wednesday, March 11, 6 - 7:30 p.m.
Room 1610, Des Plaines
Melissa Isaacson, graduate of Niles West High School and ground-breaking sports journalist, discusses her book STATE: a Team, a Triumph, a Transformation. A panel discussion on women in sports follows the presentation.
---
Michelle Duster
Thursday, March 12, 11 a.m. - 12:15 p.m.
Room C140, Skokie
Michelle Duster is a writer and advocate for racial and gender equity in public history. As the great-granddaughter of Ida B. Wells, her writing and activism focuses on the important African American women that are often left out of dominant historical narratives about the Women's Rights and Civil Rights movements.
---
Galen Abdur-Razzaq, "Women in Jazz"
Tuesday, March 24, 12:30 - 1:45 p.m.
Student Center, Des Plaines
Galen Abdur-Razzaq studied at Berklee College of Music and holds a master's degree in performing arts and education from Rutgers University. He specializes in the history of jazz, and particularly, the role of women in jazz.
---
Nadya Tolokonnikova (Keynote)
Wednesday, March 25, 6 - 7:30 p.m.
Footlik Theater, Des Plaines
Nadya Tolokonnikova is a conceptual artist and political activist from Russia. A founding member of the art collective Pussy Riot, Nadya's work focuses on feminism, LGBTQ+ rights, environmental activism, and human rights violations in Russia and abroad.
---
Hind Makki
Thursday, March 26, 12:30 - 1:45 p.m.
Room 1530, Des Plaines
Hind Makki is an interfaith educator who holds a degree in international relations from Brown University. Her presentation focuses on the intersections between feminism and Islam.
---
Hosted by Women's and Gender Studies.
Women's History Month sponsored in part by a generous grant from the Oakton Educational Foundation.
For additional information contact Lindsey Hewitt, co-coordinator of Women's and Gender Studies, lhewitt@oakton.edu.