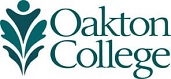 We're not all in the Same Storm: Race, Gender, and COVID-19
Wednesday, March 31 | 6 p.m. Zoom Webinar
In looking at the data on COVID-19 over the past year, research has shown clear evidence of disparate health outcomes according to race and gender. Even now, as optimism builds around the success of the vaccines, access to, and distribution of, vaccines in minoritized communities remain unequal. These negative impacts are not only evident in health outcomes, but also in the social, economic, and educational experiences of women, LGBTQ+ individuals, and BIPOC communities. In honor of Black History and Women's History Months, we are pleased to present a diverse panel of experts in public health who will discuss the inequitable impacts of COVID-19 and present strategies for addressing this critical social justice issue.
DISTINGUISHED PANELISTS
---
Christina Gentry (She/her/hers)
Carries a professional background in early childhood education with an emphasis on STEM-based early development curriculum. She is the community health liaison to Lawrence Douglas County Public Health. Gentry is a staunch advocate for Black Womxn and WOC (Women of Color) and works aggressively to bring awareness to the health issues affecting underrepresented and minoritized identities surviving in Douglas County.
---
Ruaa Hassaballa
Is COVID Testing Equity Project Manager at Lawrence-Douglas County Public Health, where she focuses on surveillance testing and increasing access to testing for underserved populations. She has a Master's in Public Health in Epidemiology from the University of Kansas (KU) School of Medicine and is currently studying for a Ph.D. in behavioral psychology. Her diverse training background solidifies her desire to work toward equitable, inclusive, and sustainable solutions to local and global public health challenges. She is a 2021 Next Generation Global Leader Fellow with the U.S. Global Leadership Coalition.
---
Darlene Oliver Hightower, J.D.
Vice President of Community Health Equity at Rush University Medical Center, oversees the implementation and evaluation of community programs to improve the health of individuals in Rush's neighboring communities. She oversees the Office of Community Health Equity and Engagement, including three school-based health clinics, the Adolescent Family Center, and Affirm - Center for Gender, Sexuality and Reproductive Health. Hightower is a member of the senior leadership team for West Side United, a collective impact collaborative aimed at improving health and economic vitality on Chicago's West Side, and co-chair of the Racial Justice Action Committee (RJAC).
---
Alex Kimball Williams
Is a multicultural artist, scientist, writer, and community organizer. Their work often focuses on ethnopolitics, cultural identity, and health practices. Kimball Williams is the recipient of the 2018 MLK Dreamer's Award, and they are also depicted in the Womxn of Color Mural installed on the Lawrence Public Library. Kimball Williams wor ks as a researcher and consultant on equity issues within public health and local government policy. Currently, they serve as health equity planner at Lawrence-Douglas County Public Health.
---
Sponsored by the Oakton Educational Foundation.
Hosted by the Women's and Gender Studies Program.
For more information, contact Lindsey Hewitt, coordinator of Women's and Gender Studies, lhewitt@oakton.edu.