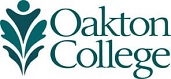 Requirements
Before international students are admitted to Oakton Community College and I-20 documents are issued, the College must confirm that the following conditions have been met:
the students must have enough academic preparation to be successful at Oakton;
they must have sufficient money to pay tuition, fees, and living expenses; and
they must demonstrate proficiency in the English language.
Because time is needed for processing and international mail delivery of the admission documents, applicants who live outside the United States are encouraged to begin the process at least six months before the date they wish to begin studies at Oakton.

English Language Requirements
All applicants are required to submit a score from the Test of English as a Foreign Language (TOEFL). A minimum score of 190 on the computerized exam, 520 on the written exam, or 68 on the new TOEFL Internet-based Test (TOEFL iBT) is required for admission to Oakton Community College. Arrangements to take the exam and have the scores forwarded to Oakton can usually be made in the country where the applicant lives.
Oakton's school code is 1573. The College must receive an "official" test report from TOEFL (Oakton does not accept Institutional TOEFL).
For more information or to arrange for testing, contact:
Educational Testing Service
P.O. Box 6155
Princeton, New Jersey 08541, USA
Telephone: 609-921-9000
Website: www.toefl.org
Oakton Community College does not have an intensive English as a second language (ESL) program for F-1 students at this time, nor does the college issue I-20 forms for ESL study.