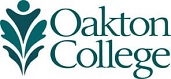 Instructions (Requirements)
Ready to apply to Oakton as an international student? Start by submitting the following: 
International Student Application for Admission.
The non-refundable application fee of $50, payable in U.S. dollars. Paid after you apply.
A copy of your current immigration status if you're already living in the United States. Submitted when you apply. This is typically a copy of your I-94 card and your passport, I-20 or visa. You must be "in-status" and have an unexpired I-94 card and passport at the time of acceptance to Oakton. 
Affidavit of Support completed by a sponsor who lives, and has funds, in the United States. You will add your sponsor information to your admission application. If you have sufficient U.S. funds, you may sponsor yourself by submitting a current bank statement and the I-134 form.
Official transcripts and credentials from all secondary and post-secondary schools (including any college or university work).
Submit current or most recent transcripts. Credentials must show proof that you completed high school and include an explanation of the grading or marking system, as well as a certified English translation if applicable. 
Your results on the English as a Foreign Language Exam (TOEFL).
The minimum score for acceptance is 190 for the paper-based (PBT) test, or 68 on the Internet-based test (IBT). Oakton's school code is 1573. TOEFL results are valid for two years. You will be able to submit your total score in your application.