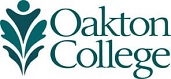 Academic Progress
Oakton's academic progress requirements for financial aid recipients are designed to ensure successful completion of an academic program. The following standards apply to students seeking federal or state financial assistance (excluding GI Bill recipients*):
To receive Oakton administered financial assistance, recipients must meet enrollment requirements. To meet these requirements, you must:
be enrolled in an eligible Oakton associate's degree or certificate program**,
maintain a cumulative 2.0 grade point average,
complete 66 and 2/3 percent of the cumulative college credits attempted, and
complete your program within 150 percent of hours required for a degree/certificate.
Students who receive financial assistance are expected to successfully complete their coursework for the semester they receive aid. After the term has ended, any student who receives all F's, nonattendance, withdrawal, audit, or any combination of these grades may have to repay their financial assistance.
Students can only receive financial assistance for up to 30 attempted hours of developmental coursework if the financial aid program will pay for developmental courses. Financial aid will not cover developmental classes beyond the 30 attempted hours.
Students who have failed to maintain academic progress will no longer be eligible to receive financial assistance.

Academic Progress Appeals
Any student whose financial assistance is canceled due to academic progress has a right to appeal. All appeals must be complete, provide detailed information about mitigating circumstances, and be submitted in writing to: Enrollment Center, Oakton Community College, 1600 E. Golf Road, Des Plaines, IL 60016.
Federal regulations require appeals to be submitted in the semester for which the student is seeking financial assistance. It is recommended that appeals be submitted within the first two weeks of a semester. Appeals must be received by the following dates:
Fall: October 15
Spring: March 15
Summer: July 7.
Appeals submitted after the deadline will be reviewed for the following semester.
Appeals may be submitted online, however, supporting evidence of mitigating circumstances and academic advising documentation must be submitted in person or mailed to the Enrollment Center.
*GI Bill recipients must comply with the College's overall Standards of Academic Progress policy.
**An eligible certificate program is one that requires 16 credit hours or more to complete.