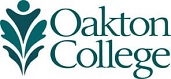 Requirements
To receive "need-based" financial assistance, a student must:
Demonstrate financial need through the federal application process (fafsa.gov).
Have earned a high school diploma or a General Education Development (GED) certificate. To find your GED transcript go to the American Council on Education Web site at https://ged.com/life_after_ged/.
Be enrolled in an eligible associate's degree or certificate program of 16 credit hours or more.
Be a U.S. citizen or eligible non-citizen.
Have a valid Social Security number.
Comply with the Academic Progress Requirements for Financial Aid Recipients.
Enroll in six or more credit hours of 100-level or higher coursework for maximum consideration.
Ineligible Majors
Some Oakton majors in our credit program do not meet the U.S. Department of Education financial aid eligibility guidelines. The list of ineligible majors can be found on the General Eligibility page.