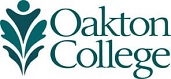 Loans
These programs help a student borrow money in the form of a student loan.These programs are loans and must be repaid.
For information on the following loans, consult the Federal Student Aid Home Page.
Name

Minimum Award

Maximum Award

Repayment Required

Federal Direct
Subsidized Loan

$200

$3,500 (fresh.)
$4,500 (soph.)

Yes

Federal Direct
Unsubsidized Loan

$200

$4,000*

Yes

Federal Direct
Unsubsidized Loan (Additional)

$200

$2,000

Yes

Federal Direct
PLUS Loan

$500

Cost, less estimated FA

Yes

* "Independent" students only; also subject to office approval.

Harris Interest-Free Student Loan Application
Students currently enrolled in Oakton's Basic Nurse Assistant Training or Registered Nursing program (with second-year status) are eligible to apply. Download the application for instructions and more information.