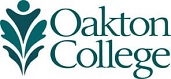 Foundation and Institutional Scholarships
Scholarships have been established through the generosity of businesses, associations and individuals. These scholarships reward student achievement, encourage student leadership and accomplishment, and provide financial assistance.
All awards are based on the availability of funds. Some scholarships provide partial funding for tuition and fees; others provide for additional expenses.
Scholarship Eligibility
Criteria for each scholarship varies and has been established by the sponsor. Examples of scholarship criteria include: residency, enrollment status (e.g., full-time: 12 or more hours; part-time: 6-11 hours), academic achievement, grade-point average, earned college credit, or pursuit of particular college majors. Regardless of citizenship status, we encourage all students to apply for scholarships. International students on an F1 or other student visa may only apply for the Excellence Scholarship (International). The Enrollment Center staff is available to assist you in determining eligibility.
Scholarship Selection
The Scholarship Selection Committee notifies all scholarship applicants of award decisions by July. Oakton scholarships are generally awarded for two semesters (fall and spring). Scholarship recipients must maintain eligibility requirements for each semester the scholarship is awarded. Current scholarship recipients may reapply for subsequent awards as long as eligibility requirements are met and funds are available.
Scholarship recipients who are contacted by Educational Foundation staff with regard to their scholarship award are expected to respond promptly by telephone, email, return mail, or in person. Recipients may be required to attend fundraising and donor appreciation events, including the annual Oakton Donor Recognition Banquet in the fall, which is an opportunity for students and donors to meet and for recipients to thank their scholarship sponsor.
For donors interested in establishing a scholarship, contact the Educational Foundation at 847.635.1893 or foundation@oakton.edu.