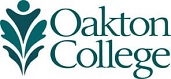 Oakton Branding
Start here.
The sooner you start, the faster you'll get where you want to be.
Whether you're looking to launch a career in the tech industry, change the world by educating the next generation, or simply cook something classier than mac and cheese, Oakton has a course perfectly suited to your needs. Of course, maybe your goal is something entirely different. Whatever your goals, we have the resources to help you achieve them. Start here.
Oakton Branding
In today's high-pressure world, you need an education that prepares you to face the future with both skills and practical know-how. That's why Oakton's 80 areas of study teach not only theories, but also how to apply them. Our stellar faculty combine impressive academic credentials with real-world experience. Whether your focus is business or science, sociology or nursing, an Oakton education will prepare you for a relevant—and successful—future.
Start meeting people.
Take a quick look at what our students are up to and how our alumni are succeeding. Or get to know our ingenious faculty and staff.