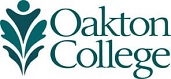 Oakton Branding
Start here.
Explore Oakton's 130+ degrees and certificates.
We have your back whether your goal is to earn an associate degree, transfer to a four-year school or get a certificate and land a job. Our advising team will guide you through the perfect mix of courses to achieve your goals. Services like free tutoring, transfer advising and career coaching will help you make those big decisions along the way. In-person and online courses are available! Classes start August 23.
Oakton Branding
Nathan Norman '18 has big goals. As a youth advocate in the City of Evanston, he wants to create positive change at the leadership level through smart public policy. He started at Oakton, where he gained the skills and confidence he needed to chart his educational goals and transfer to a four-year school. Now, he's pursuing a master's degree in public policy and administration and helping foster the next generation of young leaders. "If you're looking for something that's going to prepare you, cultivate you and push you forward, Oakton is the place to start." Are you ready to achieve your big goals? Let's get started.
Start meeting people.
Take a quick look at what our students are up to and how our alumni are succeeding. Or get to know our dedicated faculty and staff.