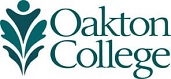 Program Highlight: Interdisciplinary Research
Interdisciplinary Research
Science students at Oakton take advantage of a rare opportunity to conduct research - and become part of an innovative National Science Foundation sponsored program.
In forest preserves and parks throughout Cook County, the invasive buckthorn plant is systematically killing and supplanting native plant species. How is this happening? Are there chemicals in buckthorn that have the power to wreak such large-scale damage?
At Oakton Community College, an interdisciplinary group of faculty and students have launched a research project to find out. In addition to searching the literature, collecting data, geminating seeds, and interpreting results, the Oakton team is utilizing sophisticated chemistry and molecular biology assays to determine any alterations in gene expression of this troublesome plant. 
Part of the College's Interdisciplinary Undergraduate Laboratory Research initiative offered through the biology and chemistry departments, the program gives Honors students the opportunity to conduct research with faculty in a variety of fields. Oakton is one of only two community colleges in the country to offer this learning experience.
Thanks to a grant from the National Science Foundation, some participating students are eligible for a stipend during the semester-long program. They also may receive funding for summer research internships at institutions like Hope College, Illinois State University, the University of Illinois at Chicago and the Chicago Botanic Garden.
At the culmination of each project, students publish their results or make presentations at local or national science conferences. And with extensive research experience under their belts, they're well prepared to transfer successfully to competitive four-year institutions such as Northwestern, the University of Chicago, and the University of Illinois.