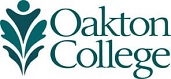 Program Highlight: Modern Languages
Bringing the World to Oakton
From Korean to Russian to Urdu, Oakton introduces students to the world through programs in 13 modern languages.
Across the globe, Americans are famous for their inability to communicate in any language other than English. As the world becomes increasingly interconnected, though, an understanding of other cultures and languages is more important than ever before.
At Oakton Community College, students have an unusually rich array of opportunities to study cultures and languages. From Spanish to Korean, Italian to Arabic, the College's Modern Languages program offers courses in 13 different languages-more than any other community college in Illinois.
"When we started offering languages, the program was small and traditional - with courses in Spanish, French, and German," says Linda Korbel, dean of Liberal Arts. "But as the College grew, we started to branch out into less standard areas, including Italian, Russian, Polish, Japanese, Chinese, Hebrew, and Korean. Most recently we've added courses in Hindi and Urdu."
In part, Oakton's robust language program responds to the rich cultural tapestry in the College's own backyard.
"We have a unique opportunity in the Chicago area to represent and reflect the cultures in our community," says Korbel. "When our district experienced a flux of immigrants from Eastern Europe and the former Soviet Union, we started offering courses in Russian and Polish. More recently, we're getting waves of immigrants from South Asia, leading us to start programs in Hindi and Urdu."
Each semester, nearly 550 students enroll in language courses at Oakton - a sizable number, especially since the College doesn't impose a language requirement. Language classes are typically a mix of second-generation immigrants eager to learn more about their heritage, traditional-age students who see career benefits in learning a language, and continuing education students who enjoy traveling.
"Our students may not become proficient enough to negotiate a treaty in a different language," says Korbel, "but they'll be better able to understand and connect with people in other nations."