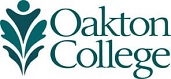 Program Highlight: Global Business
Going Global 
In today's worldwide economy, business practitioners need a global perspective.
The way Lisa Zingaro sees it, all business is global. 
"There's no such thing as domestic business anymore," says Zingaro, who teaches in Oakton's Global Business Studies program. "Even if you're in Chicago running a small business, you'll need to communicate with suppliers and others in other countries. You need to understand how those countries do business just as much as if you were actually there."
To prepare students to compete in an international economy, Oakton recently launched the Global Business Studies program. Offering courses such as Import/Export Basics and Global Marketing, the program leads to a Global Studies Certificate that attests to a student's readiness for global employment. 
Besides learning about trade agreements and finance deals, Global Business students at Oakton study the cultures of other nations. "If you understand someone else's culture, you have a better sense of how to do business with that person," Zingaro notes. 
To that end, classroom activities often involve debates, role playing exercises, history lessons – and food. In one of Zingaro's classes, for example, students host mock business lunches in the role of business professionals from a given country. They're responsible for everything from bringing appropriate meals to educating their teammates on business practices and expectations in their assigned nation.
"In the United States, people get antsy if a business lunch takes more than an hour," says Zingaro. "But in other countries, it may not be appropriate to even broach the topic of business during the first hour of the lunch. An exercise like this gives students a feel for what it would be like to do business in different parts of the world."