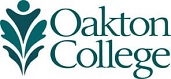 John Nebl
Neighborhood crime fighter
Oakton holds a special place for John Nebl '05, a police officer who took classes at the College during the 1980s. Not only did he find his vocation, he also found his wife.
My classes and experience at Oakton definitely benefitted me in my law enforcement profession. During the early 1980s, I served as a Public Safety officer. Working in Public Safety was fun and provided a good glimpse into what law enforcement entails. Not only were the officers role models for me, the law enforcement instructors also were instrumental in putting me on my career path. The instructors were all retired or active law enforcement officers and enhanced classroom learning with their first-hand experience.
Today, I'm a community relations bureau supervisor and public information officer for the Schaumburg Police Department. I'm also an international trainer for the Crime Free Multi-Housing Program, which emphasizes cooperation among property owners and tenants to help reduce neighborhood crime. I travel across the country helping communities establish crime prevention programs.
In 2005, I returned to Oakton to complete my associate's degree, which was needed to take a test for a promotion. I'm glad I did because I was promoted to sergeant in 2007. Oakton also means a lot to me because I met my wife Gail there when we were both students. I just said hello to her one day and asked her out. We've been married for more than 20 years and have three kids. I'm very lucky.
John Nebl, '05
Community Relations Bureau Supervisor/Public Information Officer
Schaumburg Police Department