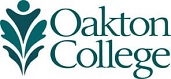 Tony Churchill
Stage Managing a Life
Tony Churchill wasn't sure what he wanted out of life. Then he enrolled at Oakton Community College—and discovered his passion. 
After high school, I was sort of at a loss. I thought maybe I'd be a comic book artist … or a theme park designer … but my path wasn't clear.
My mom wasn't enthusiastic about me pouring a bunch of time and money into a four-year college without a clear goal, so she persuaded me to check out Oakton.
Within a week of starting classes, I met Chuck Doolittle, who was director of the theater at the time, and I was working in the college's scene shop. Then I started meeting technical directors in the area. By the end of my second year at Oakton, I was working as a professional stage manager and scenic artist for several storefront theater companies in Chicago—and I'd discovered what I wanted to do.
After graduating from Oakton, I went on to NIU, where I earned a bachelor's degree in scene design and technology for theater. After that I ran my own theater company for a while, working construction during the day and doing theater at night. 
Then I got hired back at Oakton. As the technical director for the performing arts center, I oversaw the college's theater facilities and equipment. Among other things, I designed sets, executed shows, and arranged for props and sound. I was also responsible for a 12-person student crew.
Outside of Oakton, I collaborated on performance, media, and film projects throughout the United States and Europe. Recently I received a few awards for screenplays I've written for short film competitions and I've been writing for Midwest Underground, a TV show featuring midwest musicians and artists with live concerts, short films, and sketch comedy. I returned to school and earned an M.F.A. at the Academy of Art, San Francisco. And, in 2017, I won a Joseph Jefferson "Jeff" Award for projection design at the 44th Annual Non-Equity Jeff Awards at the Athenaeum Theatre.  I have since left Oakton to pursue new projects.
The day I walked into Chuck's office was a life-changing day for me. Working behind the scenes at Oakton allowed me to explore and to discover the magic of the theater. I got a taste of everything the theater had to offer and saw all the possibilities.
The experiences and mentors I had at Oakton made me who I am today.

Tony Churchill '98
Technical Director, Performing Arts Center
Oakton Community College