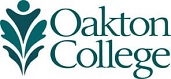 Jacqueline Saper '92
Between two worlds
For most young people, 18 is an age of discovery—exploring and expressing who you are, and who you want to become. Our sense of identity forms as well as our goals for the future. So, what happens if your world is turned upside down by a tidal wave of political forces?
In 1979, alumnus and Oakton Emeritus lecturer Jacqueline Saper was a typical young woman planning for college and living in the secular, modern country of Iran, when a revolution changed almost everything about her daily life. The monarch was overthrown, and the conservative cleric Ayatollah Khomeini ascended to power.
A child of professional parents, Jacqueline grew up as part of the Jewish community which had lived in the Middle East as a minority population since biblical times. Beginning in late summer of 1978, daytime in Tehran became chaotic as demonstrators burned tires in the streets and the military fired into the crowds. Schools were shut down, and food, water, and electricity were rationed. Nighttime in Tehran pulsated, as residents chanted "Allahu-akbar" from their rooftops. Two years later, Iraq invaded Iran, triggering a bitter eight-year war. During the war, bombs were often dropped on her city.
In these chaotic times, Saper went from a teenager to newlywed, to young mother of two. Also, the imposed strict laws and reforms impacted where Jacqueline could go, what she could do, and how she had to dress in public. Most significantly, the regime closed all institutions of higher learning for three years. When they did reopen, Jacqueline was unable to go to college because of strict quotas favoring families of martyrs and because of discrimination against religious minorities.
Finally, she and her husband immigrated to America in 1987. Her husband, a surgeon, had to do his residency training again to practice in the U.S. and she, denied an education by the revolution, was finally able to enroll in college at age 28 with two young children at home.
Like many immigrants to this area, Oakton welcomed her and made it possible to earn an A.A. degree. She finished at Northeastern Illinois University graduating Summa Cum Laude with a B.S. in Business. She began working for accounting firms and soon passed her C.P.A. exam. From 1999 to 2001, Jacqueline returned to Oakton as an accounting instructor.
Today, she has left her accounting career to write, lecture on Middle East politics at Oakton, and to work as a Farsi translator. She also volunteers for the National Immigrant Justice Center, and for the South Carolina Coalition Against Domestic Violence and Sexual Assault on college and university campuses. She has also subtitled a feature movie and has published several articles. She recently completed her first book, a memoir—From Miniskirt to Hijab, soon to be released by the University of Nebraska - Potomac Press.